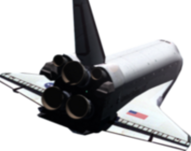 ALL SITE LINKS ARE ON OUR HOME PAGE _ CLICK ON RED BAR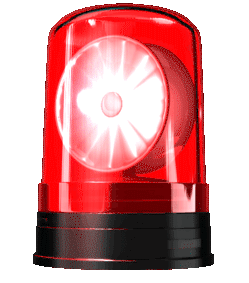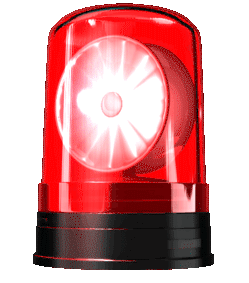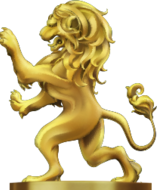 UPDATING Home Page Week Of 11/8/2020
Copyright 2013. national gun association. All Rights Reserved.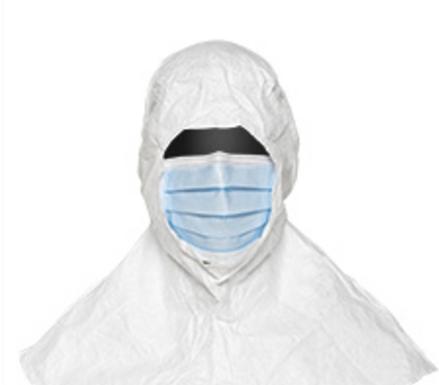 Li Jing Wuhan Hubei Province


Medical staffer Li Dongjiang from southwest China's Guizhou Province shows his haircut at Wuhan Railway Station in central China's Hubei Province, March 17, 2020. The first batch of medical assistance teams started leaving Hubei Province early on Tuesday as the epidemic outbreak in the hard-hit province has been subdued. (Xinhua/Shen Bohan)


UN Humanitarian Chief Mark Lowcock today released US$15 million from the Central Emergency Response Fund (CERF) to help fund global efforts to contain the COVID-19 virus.

The announcement came as the World Health Organization (WHO) upgraded the global risk of the coronavirus outbreak to "very high" – its top level of risk assessment. The WHO has said there is still a chance of containing the virus if its chain of transmission is broken.

The sudden increases of cases in Italy, the Islamic Republic of Iran and the Republic of Korea are deeply concerning. There are now cases linked to Iran in Bahrain, Iraq, Kuwait and Oman, along with cases linked to Italy in Algeria, Austria, Croatia, Germany, Spain and Switzerland.

The UN funding has been released to the WHO and the United Nations Children's Fund (UNICEF). It will fund essential activities including monitoring the spread of the virus, investigating cases, and the operation of national laboratories.

The WHO has called for US$675 million to fund the fight against coronavirus. There is a window of opportunity to contain the spread of the virus if countries take robust measures to detect cases early, isolate and care for patients, and trace contacts.

Emergency Relief Coordinator and Under-Secretary-General for Humanitarian Affairs, Mark Lowcock said: "We do not yet see evidence that the virus is spreading freely. As long as that's the case, we still have a chance of containing it.

"But swift and robust action must be taken to detect cases early, isolate and care for patients, and trace contacts. We must act now to stop this virus from putting more lives at risk.

"This grant from the UN's Emergency Fund will help countries with fragile health systems boost their detection and response operations. It has the potential to save the lives of millions of vulnerable people."

This is a critical juncture in the outbreak. The focus is on containing COVID-19 by strengthening surveillance, conducting thorough outbreak investigations to identify contacts and applying appropriate measures to prevent further spread.

Tedros Adhanom Ghebreyesus, WHO Director-General, said: "The potential spread of the virus to countries with weaker health systems is one of our biggest concerns. These funds will help support these countries get ready for detecting and isolating cases, protecting their health workers, and treating patients with dignity and appropriate care. This will help us save lives and push back the virus"

UNICEF is leading on preventative actions in communities across the affected countries with risk communication, providing hygiene and medical kits to schools and health clinics and monitoring the impact of the outbreak to support continuity of care, education and social services.

"At this pivotal moment, every effort must be made to push back against the outbreak," said UNICEF Executive Director Henrietta Fore. "These crucial funds will support our global efforts to bolster weaker health systems and inform children, pregnant women and families about how to protect themselves."

Since it was launched in 2006, CERF has provided more than $6 billion to over 100 countries and helped hundreds of millions of people.


How To Protect Yourself - Its mainly a Vid showing what to do - Yes In Arabic


They discover that malaria medication inhibits coronavirus infection Caracas, February 6, 2020 VTV

Chinese scientists have discovered that chloroquine, a drug against malaria, can effectively inhibit infection with the new coronavirus "in vitro," specialized media reported.

According to information disseminated by experts from the Wuhan Institute of Virology of the Chinese Academy of Sciences and the Beijing Institute of Pharmacology and Toxicology, chloroquine has shown an antiviral effect in the entry and post-entry stages of the new infection. coronavirus in Vero E6 cells. These cells, extracted from the kidney of an African green monkey, are one of the most used mammalian cell lines in microbiology and molecular and cellular biology research.

Previously it was known that chloroquine, a drug widely used against malaria and immune system diseases, blocks virus infections by changing the value of acidity and basicity within the cell and interfering between the coronavirus receptors that cause SARS.

In the study, the drug also showed immunomodulatory activity, which may improve its antiviral effect "in vivo."

The drug is widely distributed throughout the body, including the lungs, after oral administration, the researchers said.

They also indicated that chloroquine is a safe and low-cost medication that has been used for more than 70 years, and could be clinically applicable against the new coronavirus. / CP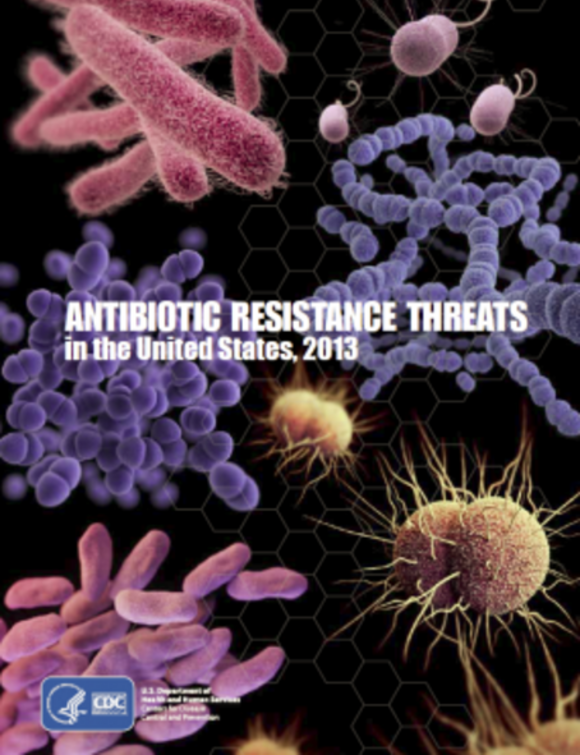 Chinese medical supplies for Belgium are unloaded at the Liege Airport in Liege, Belgium, on March 16, 2020. Three hundred thousand face masks donated by Chinese charities arrived in Liege, Belgium, on Monday, in an effort to help the European country fight the spread of the COVID-19. (Xinhua/Zhang Cheng)

UNITED KINGDOM MASS PANIC
CDC PDF FILE CLICK BLACK BAR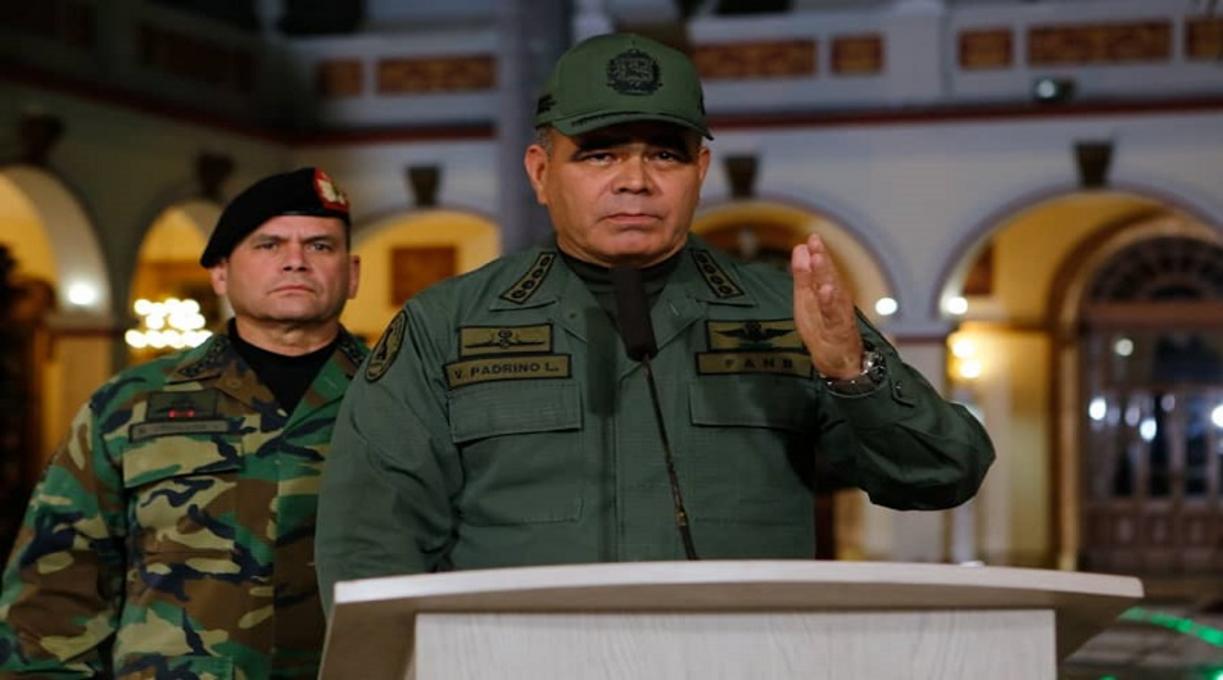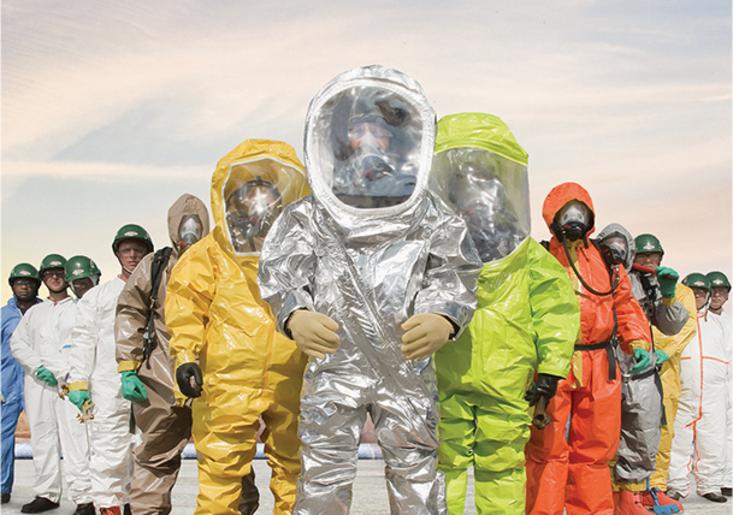 On January 21, 2020, the Central Epidemic Command Center (CECC) announced the first confirmed imported case of 2019 novel coronavirus infection(2019-nCoV) in Taiwan. The case is an over-50-year-old female who resides in southern Taiwan and works in Wuhan, China. On January 20, she took a flight back to Taiwan from Wuhan. Due to her self-reported and observed symptoms, including fever, cough, and shortness of breath, she was transferred to a designated hospital by the airport quarantine officer after arrival. A chest X-ray confirmed that she had pneumonia. In addition, infection with 2019-nCoV was laboratory-confirmed in the case on January 21. As of now, she is being treated in a negative pressure isolation room at the hospital. As the transfer from airplane to the hospital was specially arranged, the patient did not lead to any contact in the community. The public is urged to remain calm.

CECC pointed out that the hospital and the corresponding local health authority have both followed the standard operation procedures to report the case, collect specimens from the case, treat the case in isolation, conduct epidemiological investigation, and follow up the 46 contacts on the same flight. The isolation will only be lifted after the patient is symptom-free and tested negative for 2019-nCoV twice. Concerning Taiwan's first confirmed case, CECC has simultaneously notified the World Health Organization (WHO) through the National IHR Foal Point.

As the number of cases in Wuhan is increasing rapidly, a leading infectious disease expert in china have strongly advised travelers against visiting Wuhan. On January 21, WHO furthen pointed out that the 2019-nCoV might have sustained human-to-human transmission. As the first imported case from Wuhan has been confirmed in Taiwan, CECC announced raising the travel notice level for Wuhan to Level 3: Warning, reminding the public to avoid all non-essential travels to Wuhan.

As the pneumonia outbreak caused by 2019-nCoV in China has obviously resulted in community transmission and spread, CECC will continue to integrate resources across government agencies, reinforce implementation of quarantine measures at international including cross-strait airports and ports, reinforce risk communication with the public and public awareness about the disease, ensure the preparation of pharmaceutical and medical supplies to prevent the occurrence of fake news concerning mask shortages and price gouging and reduce public panic, and plan and conduct drills for hospital infection control at healthcare facilities in order to minimize the impact of the outbreak on Taiwan, tackle the threats and challenges posed by the outbreak, and ensure the health of the Taiwanese public.

Taiwan CDC recommeds travelers visiting Wuhan or other neighboring areas in China wash hands thoroughly with soap, wear a face mask and seek medical attention when coughing, avoid contact with wild animals and patients with acute respiratory infections, and avoid visiting traditional markets and healthcare facilities throughout the trip. If symptoms such as fever or cough develop upon arriving in Taiwan, please voluntarily notify the quarantine officer at the airport/port. If the aforementioned symptoms develop within 14 days after returning to Taiwan, please put on a surgical mask and seek immediate medical attention. Moreover, please inform the physician of any history of travel, occupation, contact, and cluster (TOCC) to facilitate timely diagnosis and prompt case-reporting. For more information on 2019-nCoV, please visit the Taiwan CDC website at http://www.cdc.gov.tw or call the toll-free Communicable Disease Reporting and Consultation Hotline, 1922 (or 0800-001922).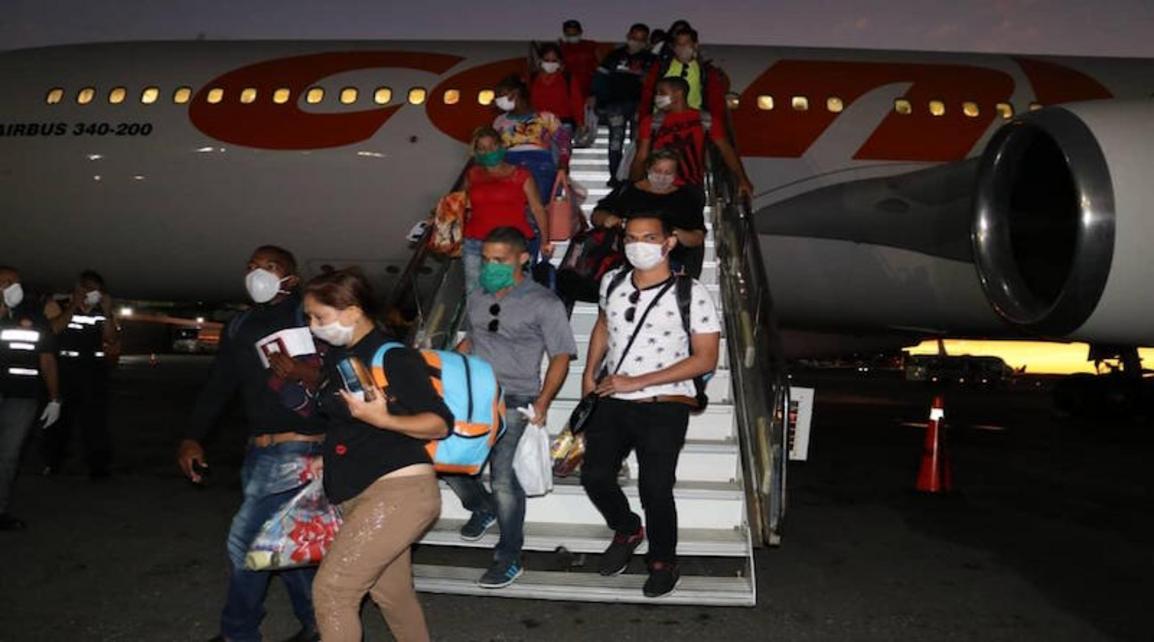 There is No Cure This Is A New Strain
China Caring For Zoo and Wildlife


​HHS Publication ​(CDC) 21-1112


Tyvek® IsoClean®. Hood/Mask. Bound seams. Bound Head Opening. Ties with Loops for Fit. Pleated Polyethylene Outer. 7" Wide Mask. White Hood and Blue Face Mask.
CDC WEBSITE CLICK RED BAR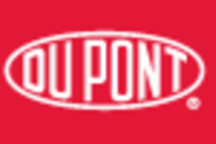 Chinese President Xi Jinping, also general secretary of the Communist Party of China Central Committee and chairman of the Central Military Commission, chairs a symposium at the School of Medicine at Tsinghua University in Beijing, March 2, 2020. (Xinhua/Yan Yan)

Noting that the COVID-19 outbreaks have emerged in many countries, Xi on Monday said it is important to step up communication and exchange with the WHO and carry out scientific research cooperation on source tracing, drugs, vaccines, testing and other fields with other countries, especially those hit hard by the virus.

The WHO-China joint mission, consisting of 25 experts from eight countries and the WHO, conducted a nine-day field study trip on COVID-19 last month in China's capital Beijing and several different provinces including Hubei, the epicenter of the outbreak.

The team made a range of findings on the transmissibility of the virus, the severity of the disease, and the impact of the measures taken. They offered 22 recommendations on COVID-19 control for affected and unaffected countries, the international community as well as the public.

The Russian government also sent experts to China to work with their Chinese counterparts on epidemic response.

Besides the government level, Chinese academics and the business community have also taken an active part in the international cooperation on COVID-19 scientific research.

A team led by renowned Chinese respiratory specialist Zhong Nanshan is working with foreign scientists on tracing of the virus source, its transmission routes as well as building of the animal model for experiments, among others.

In late February, Jack Ma Foundation announced that it will provide 15 million yuan (around 2.1 million U.S. dollars) to support international cooperation on the development of antiviral drugs or antibodies to fight the epidemic.

"To prevail over a disease that threatens all, unity and cooperation is the most powerful weapon," Xi wrote in a reply to a letter from Bill Gates, co-chair of the Bill & Melinda Gates Foundation.


​Australia Arrivals Mandatory Quarantine


Sentinel health centers are supervised in Caracas to attend to possible cases of Covid-19


Head of State: It is time for Venezuela, together we will face the pandemic and move forward
COVID 19 Coronavirus -- Global Efforts Photos Below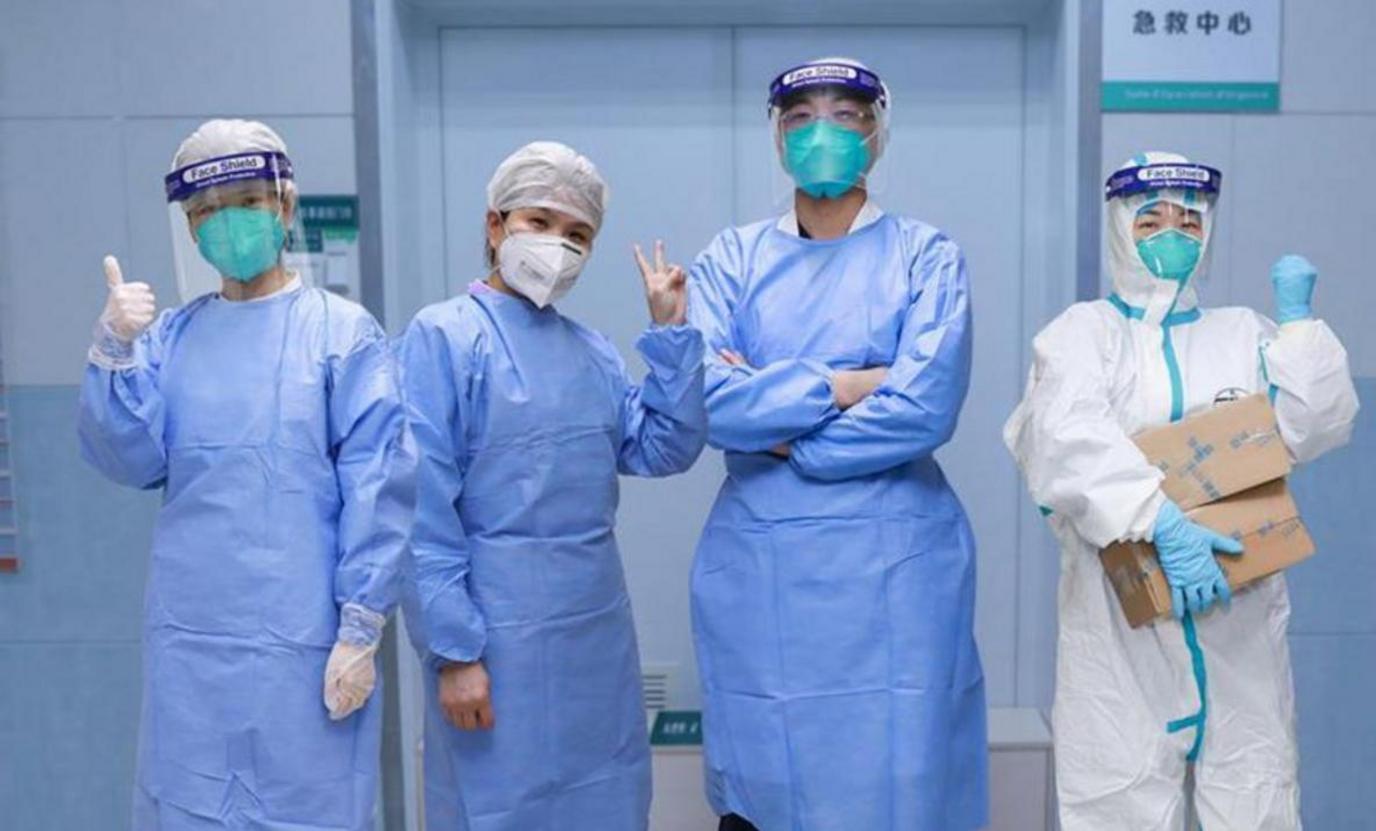 RABAT, March 3 (Xinhua) -- The Islamic World Educational, Scientific and Cultural Organization (ICESCO) announced on Tuesday it will award 200,000 U.S. dollars for discoveries of COVID-19 cure or vaccine.

The initiative reflects the organization's awareness of the repercussions of the virus, threatening to become a global pandemic with serious impact on the world socio-economic situation, said the Rabat-based organization in a statement.

The statement quoted ICESCO Director General Salim Al-Malik as saying that setting up this award goes in harmony with ICESCO's new vision which highlights the need to adopt applied scientific research as a tool to find appropriate solutions to exigent and challenging issues.

ICESCO also called on all governments, international organizations and civil society institutions to assume their roles and intensify their efforts to counter the spread of this dangerous virus.


Taiwan Centers For Disease Control


Communes of Caracas prepare nasobucos for the protection of the people against a global pandemic


Xi Focus: Amid COVID-19 war, Xi advocates int'l cooperation in scientific research
WE PUT UP WARNINGS THE ABOVE IS ON OUR ENVIRONMENTAL SITE!


Disinfecting public transport buses as part of government precautionary measures to protect against Coronavirus in Aleppo


Workers are busy inside of Messe Vienna, a large exhibition hall which is being transformed into a temporary hospital for coronavirus patients in Vienna, Austria, March 14, 2020. According to the Austrian media, the exhibition hall Messe Vienna is being prepared for a large hospital and 880 beds will be available next week. The facility is intended for patients who have a mild course of the disease but cannot be cared for at home. (Xinhua/Guo Chen)
China Reported they found two types - Reported L and S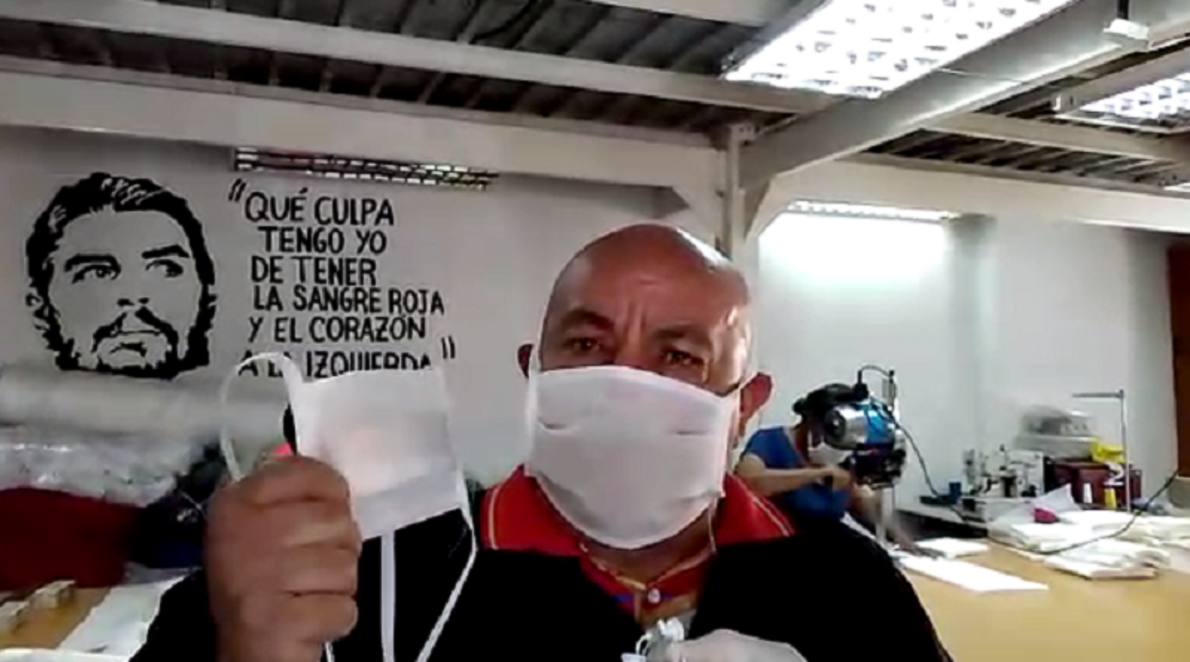 Older News : Superbugs On Our Enivornmental Site [Not 2020]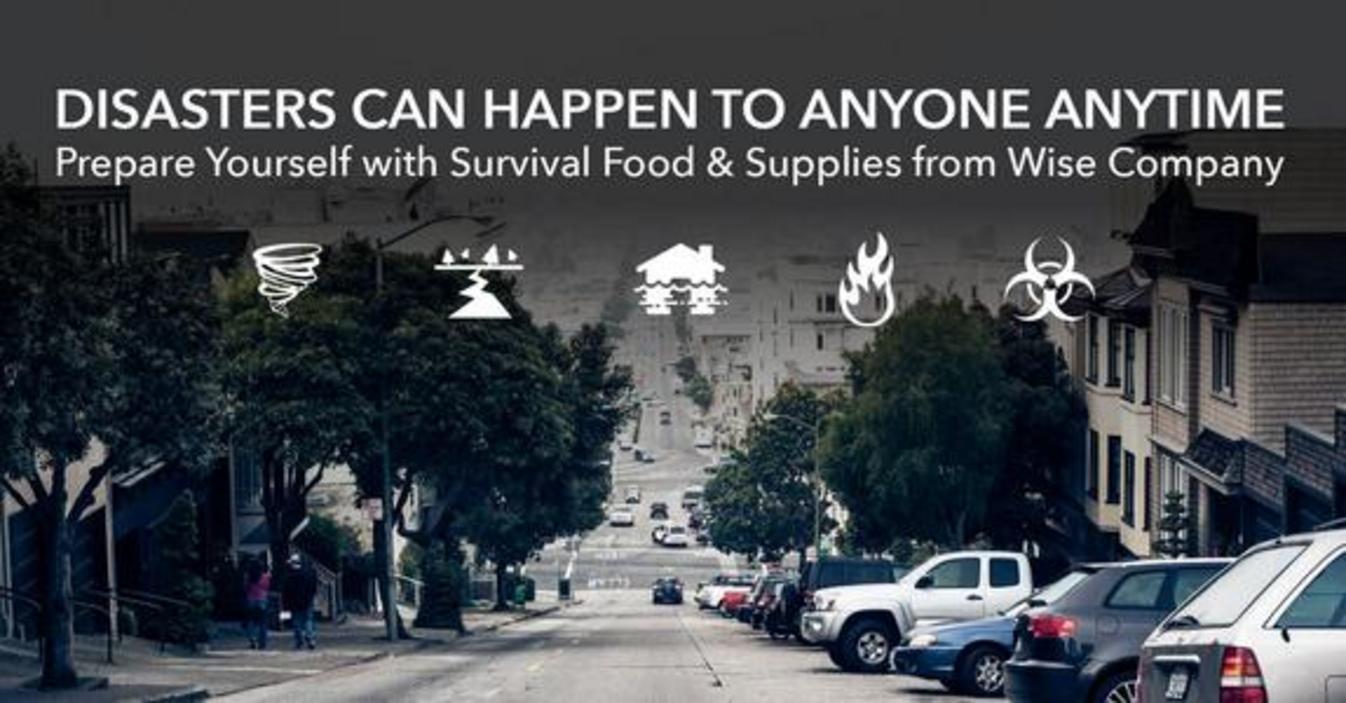 Taiwan timely identifies first imported case of 2019 novel coronavirus infection returning from Wuhan, China through onboard quarantine; Central Epidemic Command Center (CECC) raises travel notice level for Wuhan, China to Level 3: Warning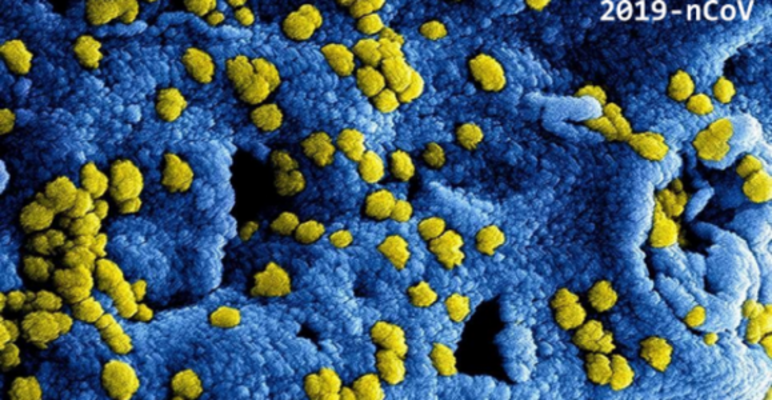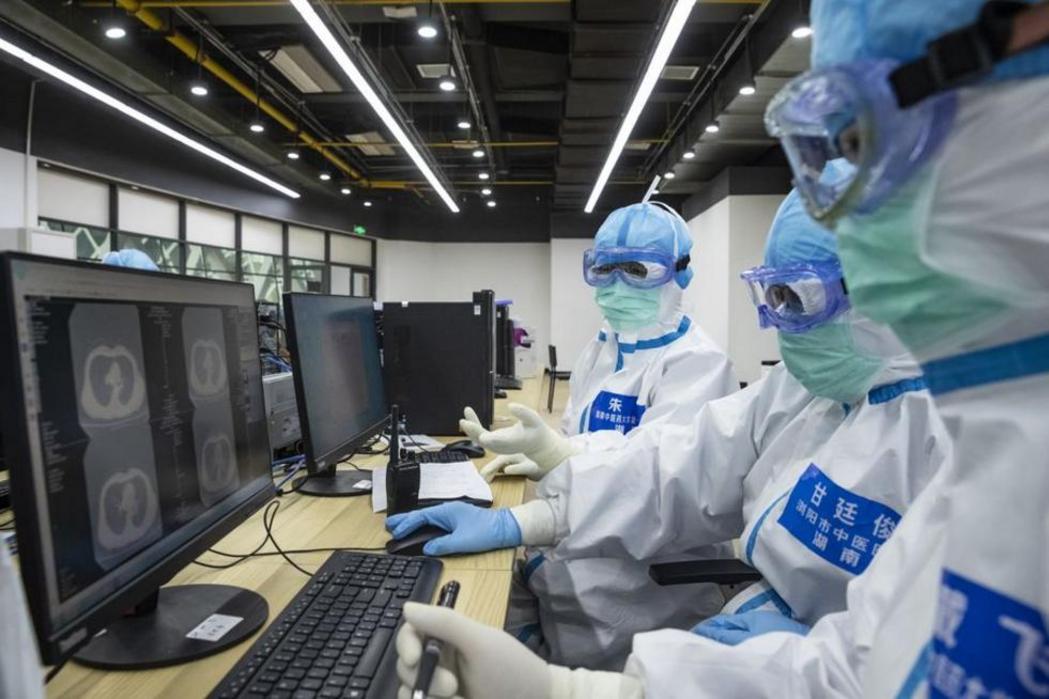 Health workers (L-R) Bai Hui, Li Chunfang, Zhao Zhigang and Guo Qin, who have recovered from recent novel coronavirus infections, pose for a group photo at the emergency medical center of Zhongnan Hospital of Wuhan University in Wuhan, central China's Hubei Province, Feb. 6, 2020. The four had been infected with the novel coronavirus during work. They will return to the healthcare frontline to continue battling the novel coronavirus epidemic. (Photo by Gong Yong/Xinhua)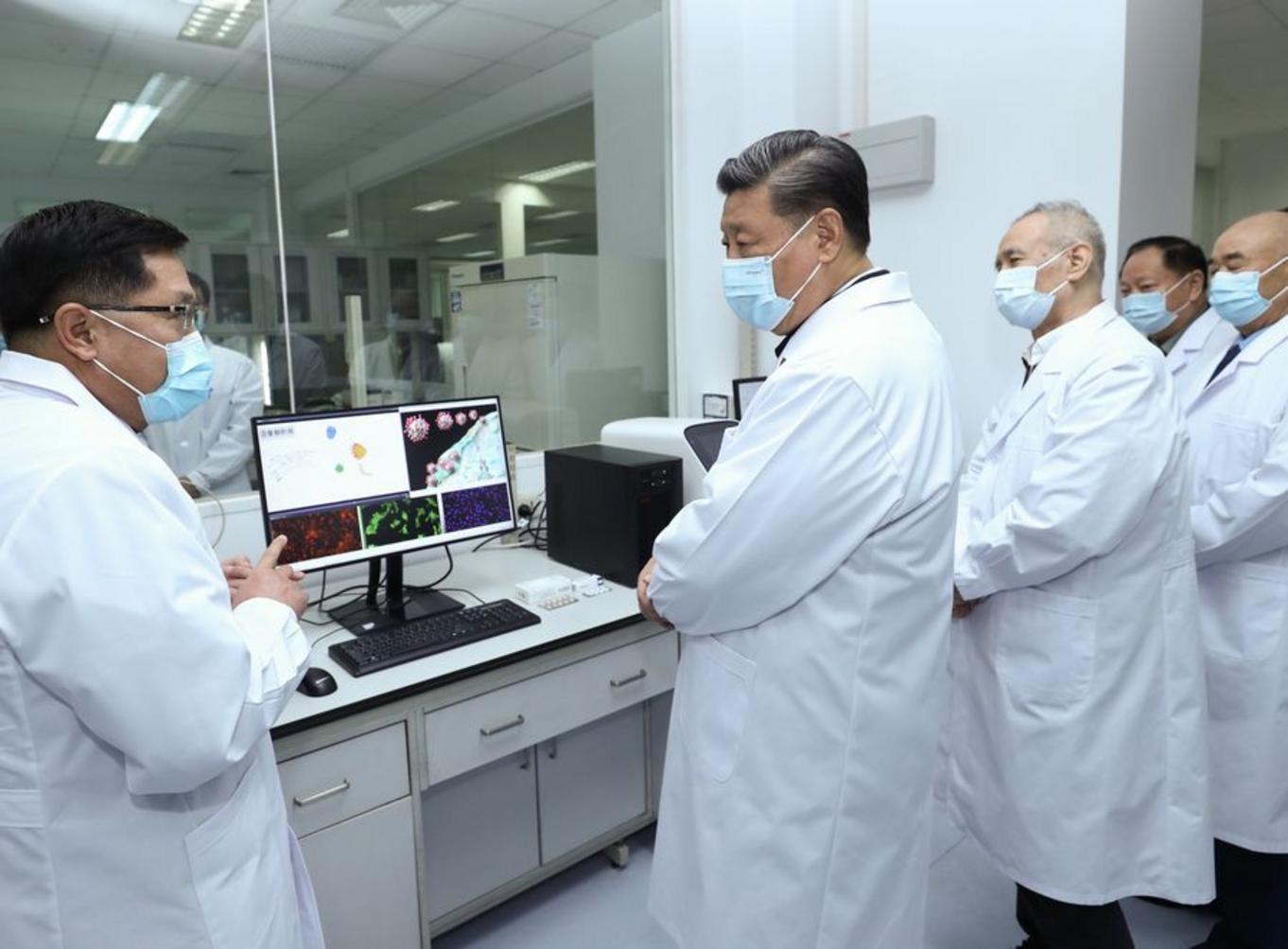 LONDON, March 16 (Xinhua) -- British Prime Minister Boris Johnson on Monday urged the people, especially residents of the hardest-hit London, to avoid "non-essential contact" in fighting the spread of novel coronavirus, which he said is "very disruptive."

The statement came as the prime minister was giving his first daily televised update on coronavirus after chairing a meeting of the COBRA emergency committee to coordinate the government's ongoing response to coronavirus.

"Now is the time for everyone to stop non-essential contact with others and to stop all unnecessary travel," the prime minister said.

"Anyone who lives with someone who has a cough or a temperature should stay at home for 14 days. People should start working from home where they possible can," Johnson said.

Meanwhile, the prime minister also asked people to "avoid pubs, clubs, theatres and other such social venues."

From Tuesday, the British government will no longer be "supporting" mass gatherings using emergency workers, he said.

Groups particularly vulnerable to COVID-19 will be asked to stay at home for 12 weeks by the weekend, he said.

The prime minister made the plea just hours after British health officials confirmed a total of 1,543 people have tested positive for the virus in the country since the outbreak. Concerns are rising as Britain is taking less stringent measures than other European countries.

London is a few weeks ahead in terms of the virus curve than other places, meaning transmission is happening more rapidly, Johnson said.

For this reason, those in the capital city need to be "especially cautious," he said.

The government recognises that the "very draconian" measures he has outlined will be "asking a lot" from the everyone, added Johnson, who was the former London mayor.

London is at the center of the escalating coronavirus outbreak in Britain, according to the latest official figures.

Hospitals in the capital are braced for a wave of cases within weeks as a sharp rise in the number of deaths -- to 53 by Monday in Britain according to Health Secretary Matt Hancock -- suggested it is a fast-developing situation.

All of the top 12 areas with the highest number of COVID-19 cases are in the capital or in commuter-belt counties, according to official figures.

As of Sunday, out of 1,099 confirmed cases in England, 407 were in the London NHS region.

With the capital being hardest hit, Mayor Sadiq Khan also appealed to Londoners to look after the elderly and people with underlying health conditions who are most in danger.

"Our priority must always be to look out for the older and more vulnerable people in our communities who may be most at risk," the mayor said ahead of a visit to Croydon to reassure Londoners about the capital's response to COVID-19.




"It is the hour of Venezuela. Yes we can, yes we can. We are going to confront this pandemic and with the union of the entire country we will move forward, "said the president of the Bolivarian Republic of Venezuela, Nicolás Maduro Moros, this Sunday , declaring the first collective, social and labor Quarantine in 7 states of the country, following the instructions of the World Health Organization (WHO) to stop the transmission of the imported coronavirus that reached the nation from Europe, USA. and Colombia.

"Sooner rather than later we are going to cut the transmission chain, control this pandemic and provide health to all the people of Venezuela," he predicted, presenting sheets with data on those affected in Europe where hundreds of deaths have already occurred for not having taken the measures that the WHO dictates to hinder the method of contagion of this respiratory disease.

"I appeal to you, Venezuelan, Venezuelan, to your courage, integrity, disposition. I know that this battle will be hard, complex, each problem that appears we will attend to solve it. We have prepared ourselves for this battle and we are robust, ready and willing to face what comes and taking the measures on time, correct according to the World Health Organization, we are going to get ahead, in the face of problems we are going to succeed. " .

By reiterating that the first quarantine starts this Monday from 5:00 in the morning in Caracas, La Guaira, Miranda, Zulia, Táchira, Apure and Cojedes, he urged citizens not to leave their homes unless it is strictly necessary.

He announced that the quarantine will be progressively extended to the rest of the country and in due course it will be announced: "It is the first step, always trying to get ahead of difficult situations."

"I ask governors, mayors, mayors, People's Power, military leaders of the Regions, Zones and Areas of Integral Defense, civil, popular, and police leaders, to prepare the entire country because progressively, in the coming days, we will take this same measure throughout the length and breadth of all Venezuela, "he said.

He insisted that the WHO has instructed the countries of the world to combat the coronavirus with drastic, necessary and unavoidable measures "and I ask for the full support of Venezuelan society. Let us trust each other that Venezuela is great and will be able to overcome this coronavirus ".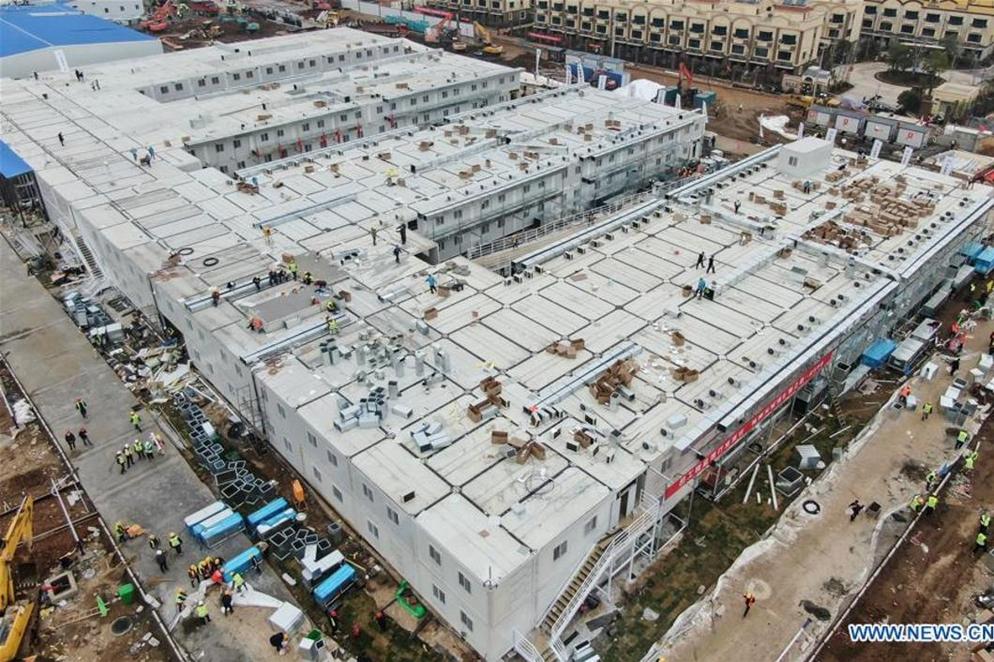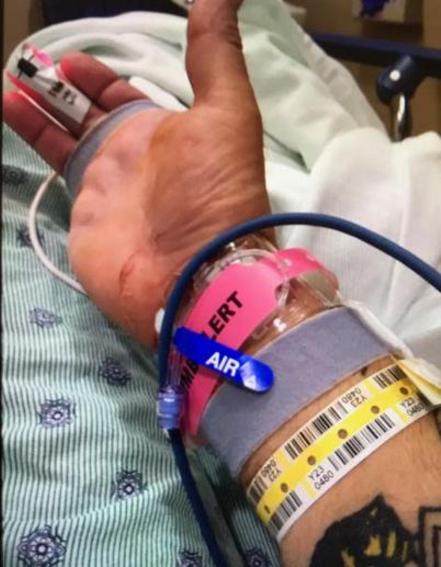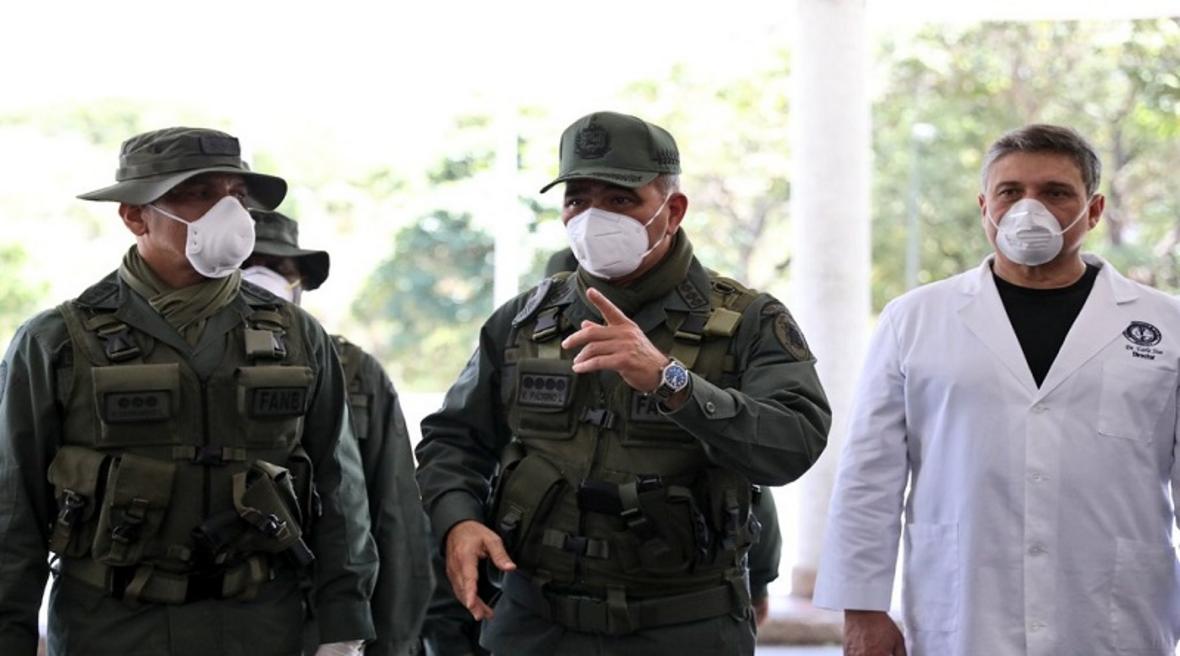 United Nations 1/March/2020
Wise Food Storage Click On Red Bar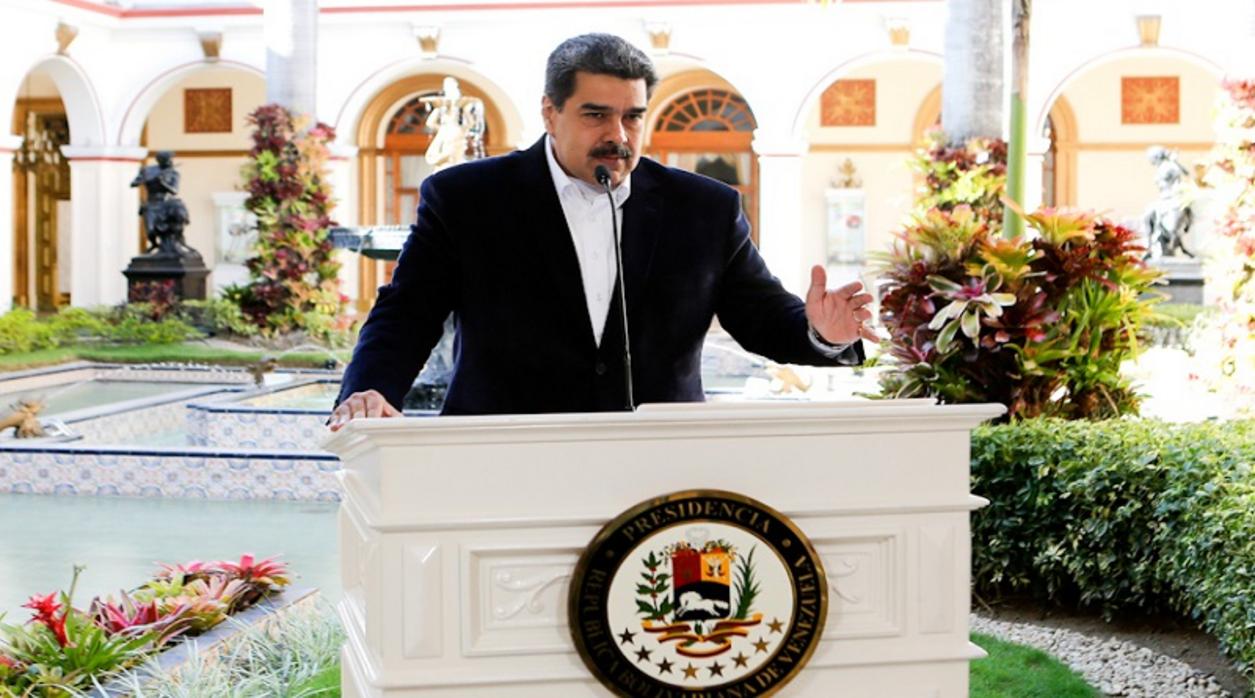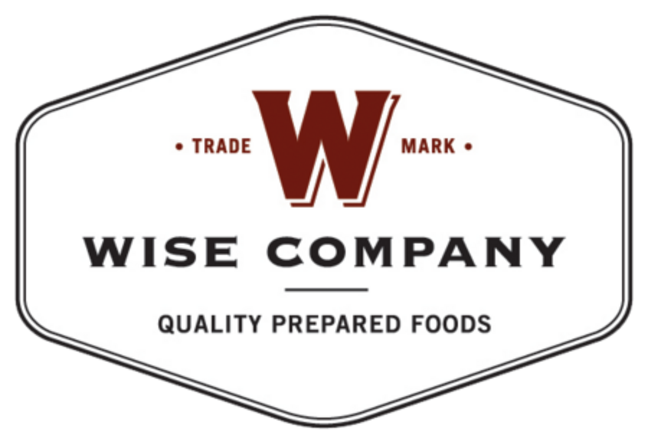 Russia calls for lifting US sanctions obstacle to Iran's campaign against corona pandemic
Together We Shall Overcome!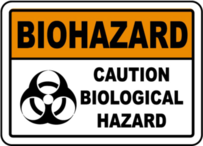 China Builds Hospital In 10 Days
UNITED KINGDOM FOOD SHORTAGES


LONDON, Jan. 30 (Xinhua) -- Antibiotic resistant "superbug" genes originated in India were found in the High Arctic, a new study has shown.

The genes associated with resistance to antibiotics were discovered in soil samples from the Kongsfjorden region, a remote place in the High Arctic, said a study published in the academic journal Environment International on Monday.

Some of the detected genes, which are almost certainly not "local" to the Arctic, can confer resistance to multiple drugs.

The discovery confirmed the spread of blaNDM-1 (called New Delhi Metallo-beta-lactamase-1) into the High Arctic.

By far, a total of 131 such genes have been discovered by scientists, including the one first detected in urban India in 2008.

Since British scientists found the "superbug" in New Delhi's public water supply later, the resistant genes have been found in over 100 countries, including new variants.

It is estimated that some 70 perent of bacteria that cause infections are resistant to at least one antibiotic used to treat them, largely fueled by their overuse.

"What humans have done through excess use of antibiotics on global scale is accelerate the rate of evolution, creating a new world of resistant strains that never existed before," said David Graham, professor of Ecosystems Engineering at Newcastle University in Britain.

"This finding has huge implications for global antibiotic resistant spread," he warned.

By 2050, 10 million people could die each year if existing antibiotics continue to lose their effectiveness, according to the UK Review on Antimicrobial Resistance.




Biosafety In Microbiological And Biomedical Laboratories : Free PDF Link 5th Edition


An official sprays disinfectant at Seaworld in Ancol, Jakarta, Indonesia, March 14, 2020. Twenty-seven new cases of coronavirus were confirmed in Indonesia, bringing the total in the country to 96, the government said on Saturday. (Photo by Dasril Roszandi/Xinhua)

JAKARTA, March 14 (Xinhua) -- Twenty-seven new cases of coronavirus were confirmed in Indonesia, bringing the total in the country to 96, the government said on Saturday.

The death toll stands at five.

"Today, I'm announcing 27 new cases. They were all found using contact tracing," said Achmad Yurianto, the government's spokesperson for all coronavirus-related matters.

Yurianto said eight people have recovered from the disease.




Tehran, March 15, IRNA – The UAE Foreign Minister Abdullah bin Zayed Al Nahyan in a phone conversation with his Iranian counterpart Mohammad Javad Zarif on Sunday called for solidarity with the Iranian government and people in fight against coronavirus pandemic.

Zarif also appreciated Emirati top diplomat for his solidarity and also UAE' contributions.

Zarif described coronavirus as a global issue which requires all countries' determination and cooperation.

Zarif earlier in a phone conversation with his Azeri counterpart Elmar Mammadyarov discussed issues related to the outbreak of coronavirus in the region and the world.

They also reviewed the importance of establishing collective cooperation among all states.

Zarif praised the aid rendered by Azeri government and people.

Iranian diplomat referred to US' cruel and unilateral sanctions as an impediment in fight against dangerous coronavirus.

Head of Iran's Health Ministry Public Relations Office Kianoush Jahanpour said on Sunday that 4,790 people out of a total of 13,938 infected by the coronavirus have survived the deadly disease while 724 have unfortunately succumbed to death.

Jahanpour said that 1,209 new affected cases have been identified since yesterday.

Over the last 24 hours, 113 people succumbed to death due to the virus, he added.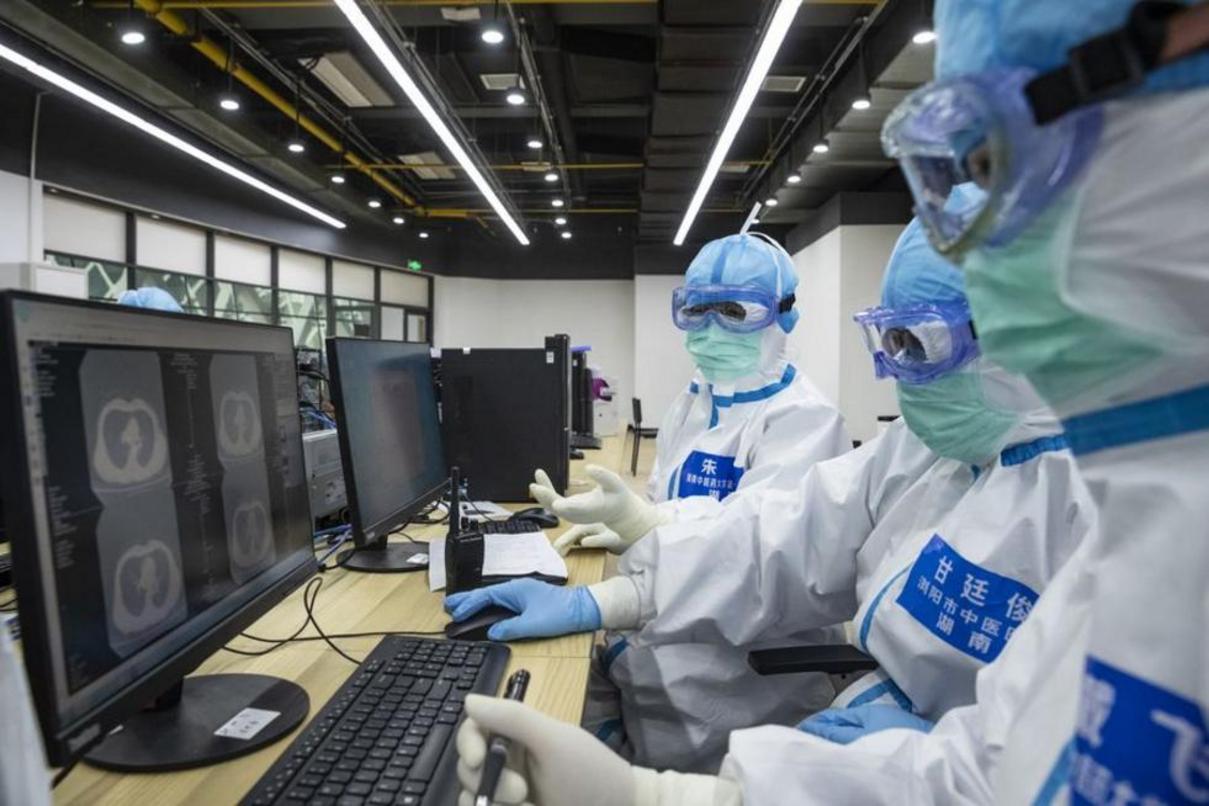 China Medical Supplies For Belgium
Prepare For The Worst and hope for the best !
Directory Of State Epidemiologists Click Black Bar


People walk past a closed restaurant in Brussels, Belgium, March 14, 2020. Belgium reported on Friday 160 new COVID-19 infections, bringing the total number of infected people to 559, the Federal Public Service Health announced here at a press conference. The National Security Council (NSC) of Belgium, the crisis management body of COVID-19, had decided on Thursday evening to suspend classes in schools, to close cafes, bars, restaurants, and ban all sports, cultural and folklore activities. These measures are aimed at limiting social contacts as much as possible in order to avoid the spread of the epidemic. They will enter into force on March 14 and will have effect until April 3. (Xinhua/Zhang Cheng)




Sharpen scientific weapon against coronavirus



Vaccines are being developed at a rarely-seen speed despite skeptical claims that the development of vaccines takes long periods of time. Chinese experts have the confidence to foresee that as early as from April or May some vaccines could enter clinical trials, or under specific conditions, could be applied for emergency use.

Such achievements demonstrate China's increased capacity to contain epidemic outbreaks and accelerated advancement in breaking S&T bottlenecks in recent years.

It is based on the comprehensive S&T strength, including the increasing investment on research and development, the world's largest team of S&T personnel, fast-growing enterprises and their role as "major players" in innovation, that China has warded off public panic, gained ground in the face of the virus and taken steps forward in an effective and efficient way.

More rays of hope are emerging, but researchers are cautious enough as the fight against the COVID-19 is still at the crucial stage. There is an urgent need to verify the source of the virus, uncover the means of infection and closely track the mutation of the virus.

Much work in the field of medical health needs to speed up in terms of basic research in life science, breakthroughs in core technologies, strategic reserve capacity and high-end medical equipment. All these are challenges not easier than just combatting the coronavirus, but they are worth doing to safeguard the people's life and health.

Public health security is a common challenge faced by human beings, and China's progress is projecting confidence to the world, especially to countries where the epidemic has emerged. With its capability to fight the coronavirus sharpened, China can better shoulder its responsibility to provide more assistance to other countries.


UAE To Help Iran During Pandemic


ALLIANCE CUBA-VENEZUELA | Cuban specialists arrive in Caracas to help protect the people against Covid-19 Caracas, March 15, 2020 VTV This Sunday an important delegation of Cuban specialists arrived at Maiquetía International Airport who have had successful experience in combating the coronavirus in China, to collaborate in the measures adopted in Venezuela for the protection of the population.

The head of the delegation is Dr. José Ernesto Betancourt, head of the Cuban Ministry of Health, who was excited and honored to be in the land of Bolívar and Chávez, along with his colleagues to help the government and the Bolivarian people.

He said that they were all commissioned by President Miguel Díaz-Canel to help in the evaluation and preparation of tasks with the Cuban medical brigade in Venezuela, exchange experiences and show the progress made in Cuba, where thanks to interferon and other medicines from the pharmacological industry on the island, the positives on the island have been maintained in only four cases.

Among the doctors and specialist researchers of high technical and professional level who arrived in Venezuela, are microbiologists, biologists, infectious diseases and intensive medicine. Among them, in addition, is the founding director of the Institute of Genetic Engineering and the creator of the drug Interferon.

The Cuban team will also evaluate the relevance of using Cuban medicines in Venezuelan cases that were used in the fight against this disease in China.

"Work with the Cuban medical brigade and the Venezuelan health ministry, how to do better the protection, preparation and social communication of risk on this disease and we are available to make the best of our collaboration," he said.

For his part, Rander Peña , Vice Minister for Latin America, who accompanied the international delegation, greeted this first outpost of Cuban specialists who, in solidarity and in partnership, will help Venezuela.

"It is only the result of the swift action of President Maduro and the brotherhood of the Cuban people and government and the Cuba-Venezuela Health Agreement that was signed by two great leaders: Fidel Castro and Hugo Chávez."

He recalled that in the rest of the world the spread of this virus has had a very negative impact. In the group of specialists is the doctor Luis Herrera, creator of the interferon whose medicine has contained many diseases in China to increase the defenses of those who require it and prevent the deterioration of the patient's body.

"This is the result of the beautiful Cuba-Venezuela alliance


World Health Organization
The Following Is For Medical Staff / Researchers ONLY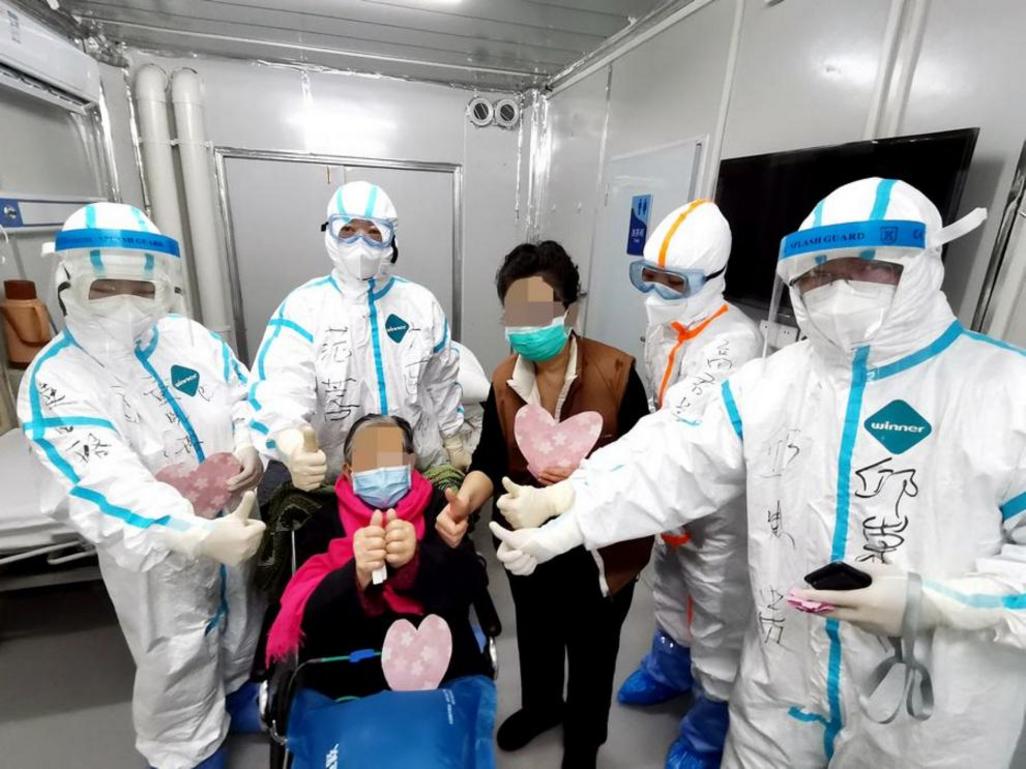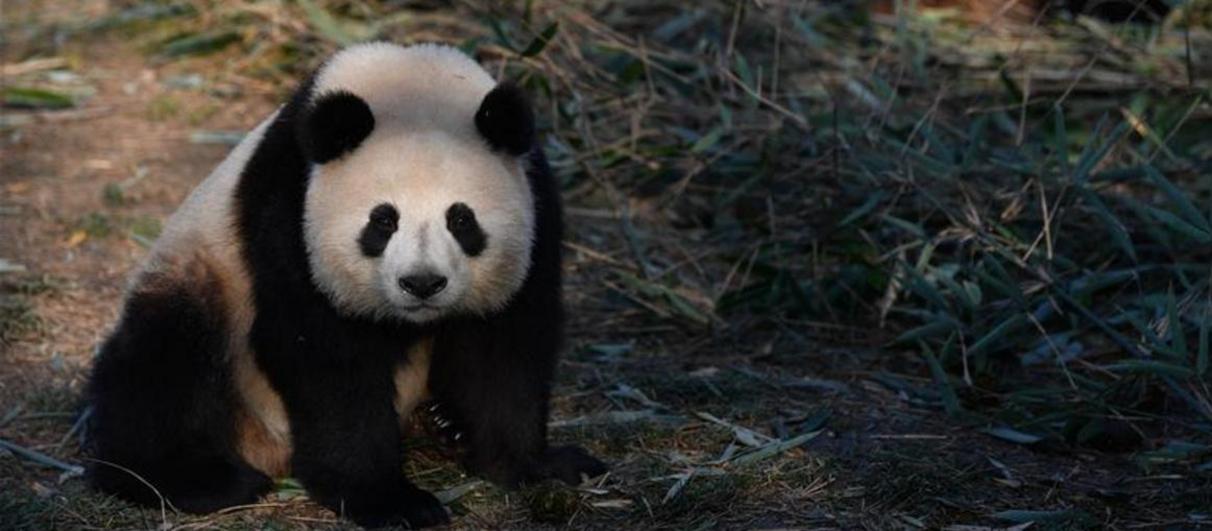 FANB will strictly control access and circulation in the 7 states quarantined to defeat coronavirus Caracas,

March 15, 2020 VTV

br>


3/15/2020 Greece reports 4th fatality of COVID-19
Prednisone 20mg / BP watch is required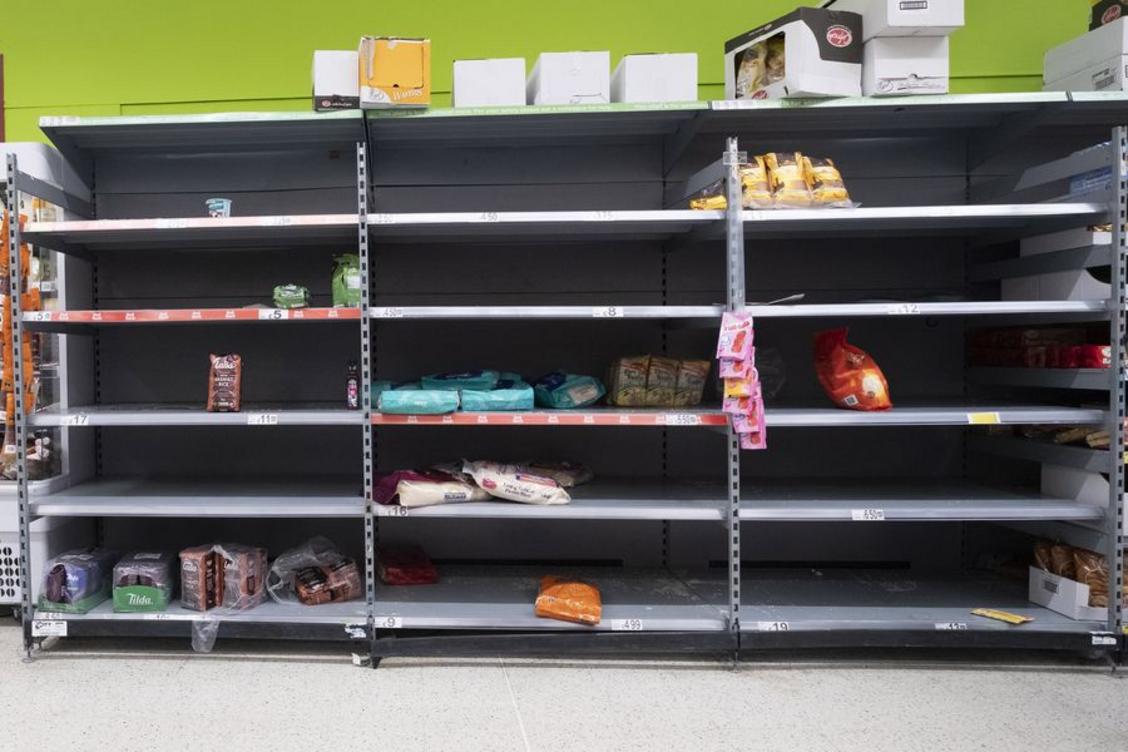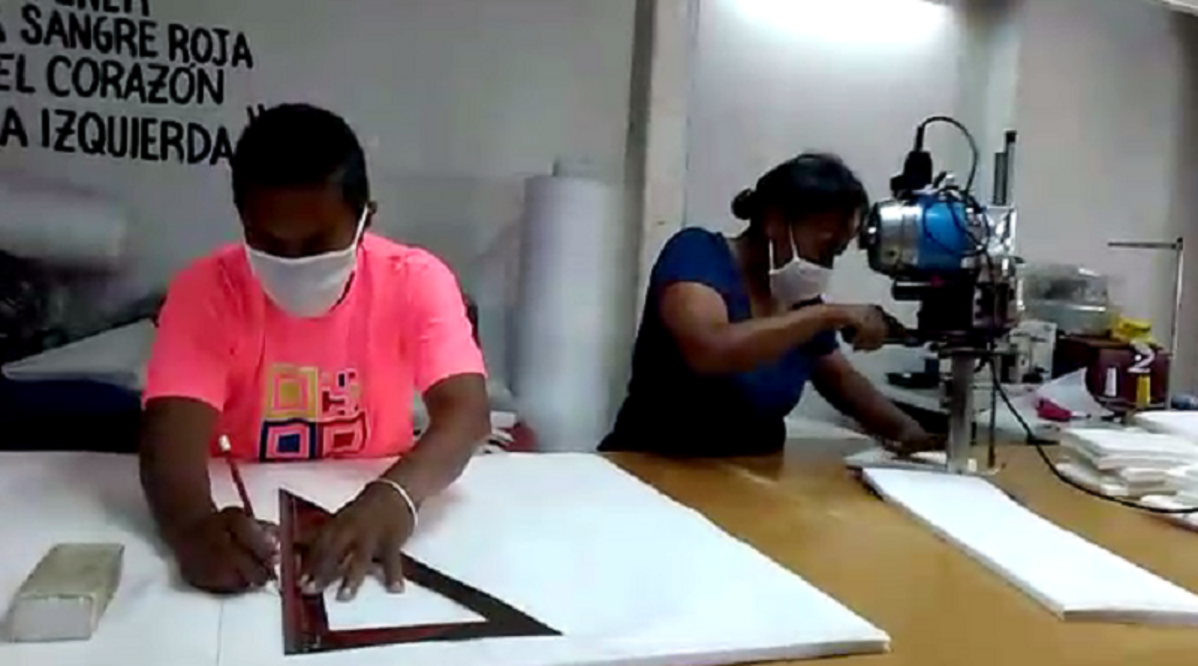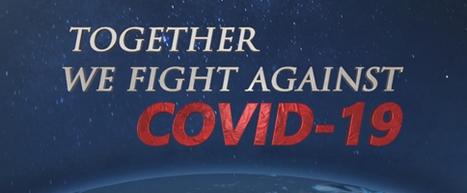 FANB will strictly control access and circulation in the 7 states quarantined to defeat coronavirus Caracas, March 15, 2020 VTV

"Starting this Monday, there will be strict control in the 7 states declared in quarantine, as well as access to these jurisdictions. The entire Bolivarian National Armed Forces (FANB) with the police at its various levels, in coordination with the Risk Management System and other state security agencies, will be on the streets supervising that this measure is strictly followed, "reported this Sunday. the Minister of Popular Power for Defense, Vladimir Padrino López.

"President Maduro has decreed the suspension of work and has asked us to stay home. It is the correct measure to definitively stop the incipient spread that is occurring in Venezuela with the coronavirus that comes from Europe, the USA. and Colombia ", expressed from Miraflores, in the Presidential Command Post that permanently attends to the incidents of the State of Constitutional Alarm to contain the Covid19 that has already affected 17 positive cases.

"In the rest of the world, it has claimed more than 6,000 deaths, attacked more than 153 countries and affected 176,000 people," he recalled.

In his address, the high military officer explained that the sectors exempt from the labor suspension, and therefore authorized to circulate in quarantined cities, duly identified, will be workers in the agro-industry, food production and distribution, health, and public transport. pharmacist essential services such as electricity, gas, water, telecommunications, and the media.

"They are excepted, they will be able to circulate, of course at the start and end times of the afternoon to return to their homes," he said, noting that the exception is to go and return from their jobs.

He commented that the "safe-conduct" that they will use in their transfers by the worker of any of these excepted sectors, will be the presentation of their respective company card or credentials. "It will be enough and it will be enough to keep him calm."

Public Transportation will be working but with the preventive measures of both the service provider and the passenger. The use of a mask, face masks, cloths and other methods will be mandatory.

He reported that as for the need to buy food or medicine, or go to another area of ​​the city to continue treatment, citizens will have no problems.

"If any patient with chronic illness needs to be treated in a hospital, take out the medical report and present it to the authority and go to their treatment," he said.

"We will be on the street starting tomorrow, assisting the people of Venezuela. Whoever needs to go to the pharmacy will be able to do it calmly, well, they will surely find some cash from the security agencies ". "The idea is not to cause disturbance in everyday life," he remarked.

"If you need to go to an emergency and the authority evaluates your passage from one place to another to that citizen, you will have the opportunity to pass even with the rigors that we are going to establish," he reiterated.

"The idea that we are on the street, risking our own lives for our own vocation, is because we, the CEO-FANB and citizen security agencies, are there to reach out to the people," he said of the threat posed by this pandemic. world.

He called on Venezuelans to stay home disciplined until the alarm caused by this potential danger to public health has ceased. Likewise, he urged to use the individual and collective prevention measures that have been dictated and to cooperate civically and consciously in the need for these measures.

"There must be no fear or fear, the best way to face this invisible, microscopic enemy, which we cannot see with the naked eye, is to heed the call of the authorities and of the President and Commander in Chief of the FANB."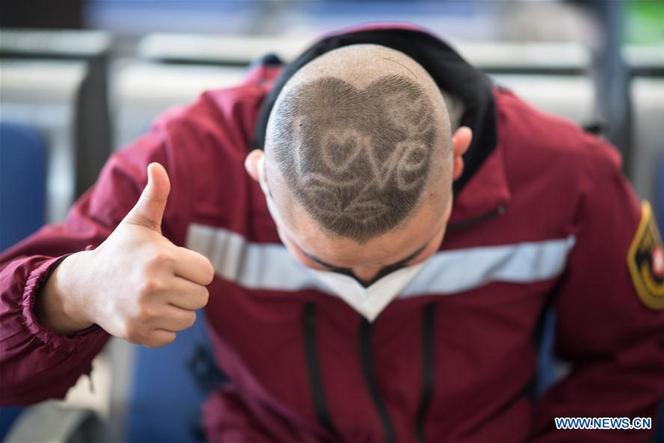 Antibiotic Resistance Threats United States CDC


People work at the Xiaotangshan Hospital which is under renovation in Beijing, capital of China, Jan. 30, 2020. Beijing has begun to renovate its hospital Xiaotangshan, formerly used to quarantine SARS patients, as a precaution in the face of the novel coronavirus outbreak, according to a press conference on Thursday. Whether the hospital will be put into use will be based on the future development of the outbreak. (Xinhua/Peng Ziyang)


Tehran, March 17, IRNA – Foreign Minister of Kuwait Sheikh Sabah Khaled Al-Hamad Al-Sabah announced that $10 million in humanitarian aid to Iran to contract coronavirus.

According to the public relations office of the Ministry of Foreign Affairs, Sheikh Sabah Khaled Al-Hamad Al-Sabah, Foreign Minister of Kuwait in a telephone conversation with Mohammad Javad Zarif on Tuesday while expressing solidarity with the Iranian government and Iranians in the contract the outbreak of Coronavirus, announced Kuwait's $ 10 million humanitarian aid to Iran.

In this conversation, Iranian Foreign Minister, praising the Kuwaiti government and nation, called for contracting Coronavirus a global issue and required regional and global cooperation.

Zarif, denouncing the US unilateral and illegal sanctions against the Iranian nation, urged Kuwait to engage in a global effort to stop and disregard these inhumane sanctions.

Head of Iran's Health Ministry Public Relations Office Kianoush Jahanpour said on Monday that a total of 14,991 have been infected with the coronavirus. Unfortunately, 853 people have lost their lives.

Uzbekistan sent aid to Iran by plane on Monday to fight coronavirus outbreak, the aid included sanitary and medical items.

Some other countries, including China, Turkey, the UAE, Germany, France, the UK, Japan, Qatar, Azerbaijan, and Russia, have sent aid to Iran to help the country fight the potentially fatal disease.


THANK YOU TO THE WORLD WIDE NEWS NETWORK
​Directory Of Local Health Departments / Click On Black Bar


An airport employee in protective outfit is seen during the disinfection procedure of a Croatia Airlines aircraft at Franjo Tudjman Airport in Zagreb, Croatia, on March 13, 2020. Five new coronavirus cases have been confirmed in Croatia on Friday, bringing the country's total cases to 32. Prime Minister Andrej Plenkovic announced that all schools and universities will be suspended for two weeks from next Monday. (Emica Elvedji/Pixsell via Xinhua)
​ We are covering this and have been since it first showed in China - This has been on our Cyber Radar --- treats are anything that can bring death and distraction to our country or anyone else in the world - it's on all our damn sites - right along with Medical professionals warning of a Super-bug Its been on our Environmental Site survival site and so on - now people are paying the price for not listening to us. When have we been wrong??? From Terrorism to Cyber Threats - yet we get shit on by our Government everyday and I have not seen my pardon.


March 15/2020 :: GDC and FANB are deployed in Ciudad Caribia to protect the people against Covid-19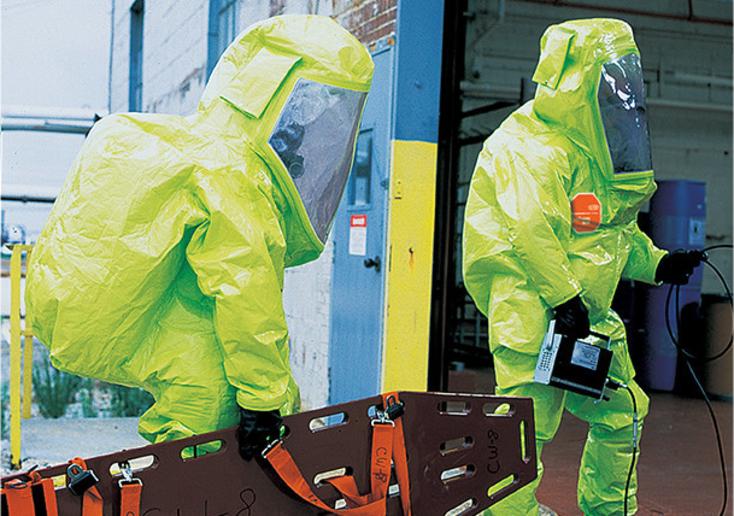 Combo photo shows Li Jing presenting her illustrations drawn during her quarantine in Wuhan, central China's Hubei Province, March 12, 2020. After undergoing a 14-day quarantine for further medical observation as a cured COVID-19 patient, illustrator Li Jing and other 84 patients were permitted to return home from a medical treatment station set up in Wuhan Vocational College of Software and Engineering. (Xinhua/Xiao Yijiu)


British Prime Minister Boris Johnson speaks at a press conference inside 10 Downing Street in London, Britain, on March 16, 2020. British Prime Minister Boris Johnson on Monday urged the people, especially residents of the hardest-hit London, to avoid "non-essential contact" in fighting the spread of novel coronavirus, which he said is "very disruptive." Boris Johnson gave his first daily televised update on coronavirus after chairing a meeting of the COBRA emergency committee to coordinate the government's ongoing response to coronavirus. (Andrew Parsons/No 10 Downing Street/Handout via Xinhua)
China Helps Japan with medical supplies.
Links Below - United We Stand - Save Humanity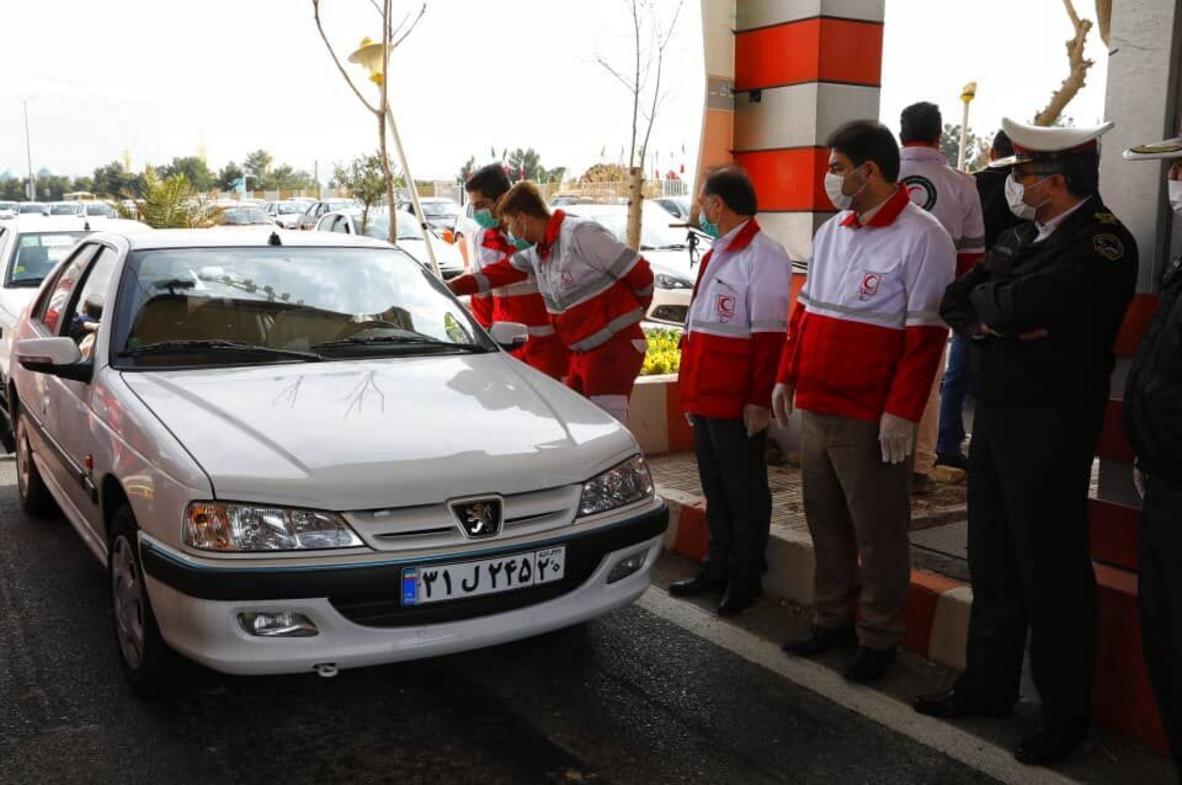 Maybe The World Could Learn Something From China !


Tehran, March 17, IRNA – Minister of Roads and Urban Development Mohammad Eslami said on Tuesday that public screening to detect those contracted corona are underway at airports, railways, terminals and the city entrance and exits.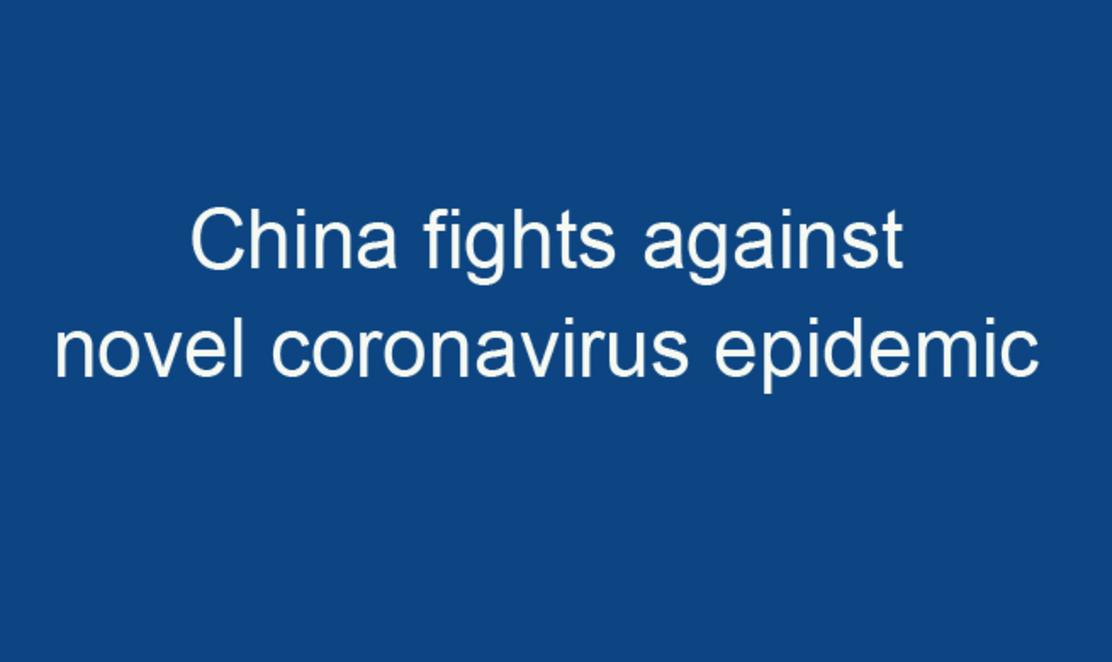 Damascus, SANA – With the expansion of the Coronavirus (COVID-19) in 117 countries as of March 12th, and as the World Health Organization (WHO) declared the virus to be an epidemic, the Health Ministry has raised its readiness and precautionary measures to protect against the virus through strict measures according to WHO recommendations.

In a statement on Friday, the Ministry said that as of this date, no Coronavirus cases have been registered in Syria, but this doesn't mean that we are immune from the disease, nor does that mean that there aren't any carriers who have not developed symptoms.

The Ministry said that citizens should go to the nearest hospital when they come up with the symptoms of the virus which are high temperature, dry coughs, and difficulty in breathing.

The Ministry said it is committed to publishing all new information about the virus and developments related to it in Syria with accuracy and transparency, and that it will announce any proven case as soon as it diagnosed.

The statement concluding by advising citizens to be careful, take the necessary precautions, not take this epidemic lightly, and follow the health guidelines announced via national media outlets.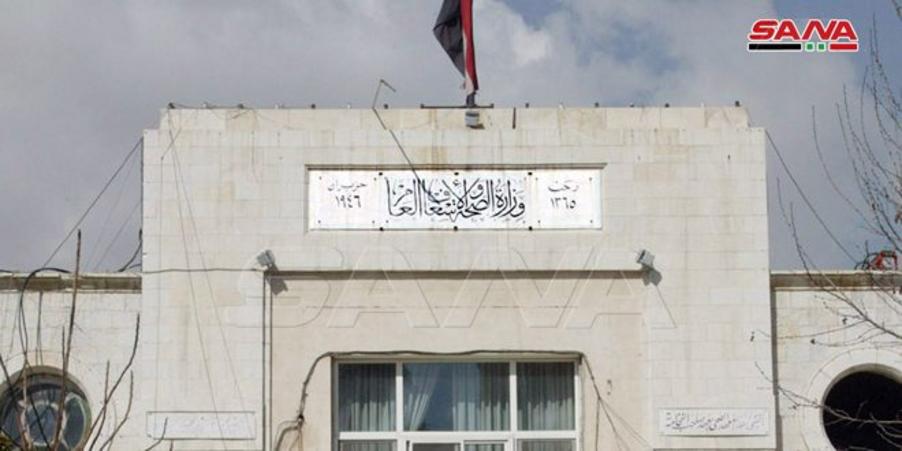 Photo taken with a mobile phone shows a 98-year-old woman patient (in a wheelchair) and her daughter (3rd R) taking a group photo with medical workers before leaving the Leishenshan hospital in Wuhan, central China's Hubei Province, March 1, 2020. (Photo by Gao Xiang/Xinhua)


3/14/2020 :: THIS SUNDAY | Bolivarian Shield Exercise will close access to cities to prevent Covid-19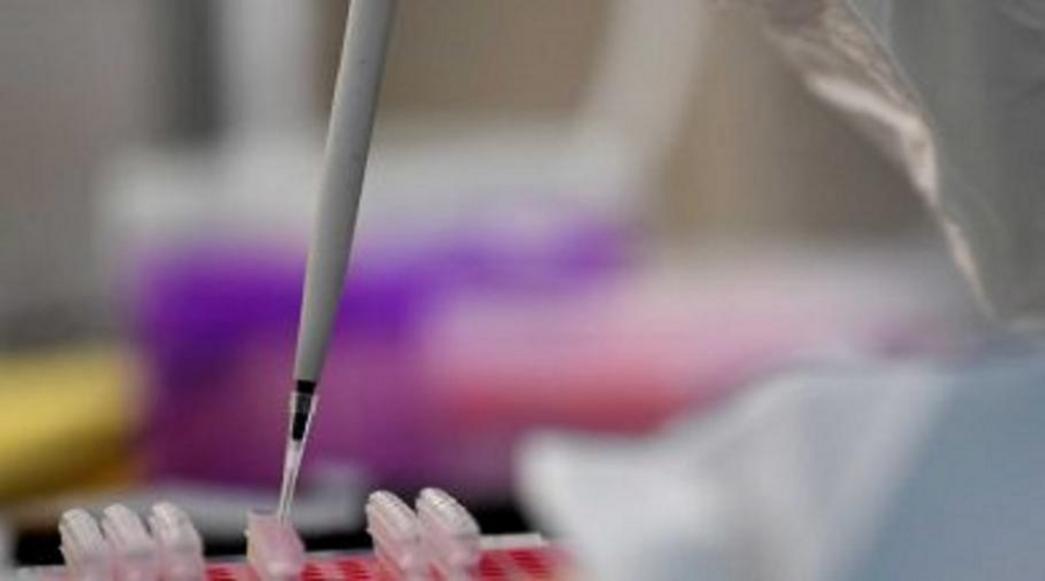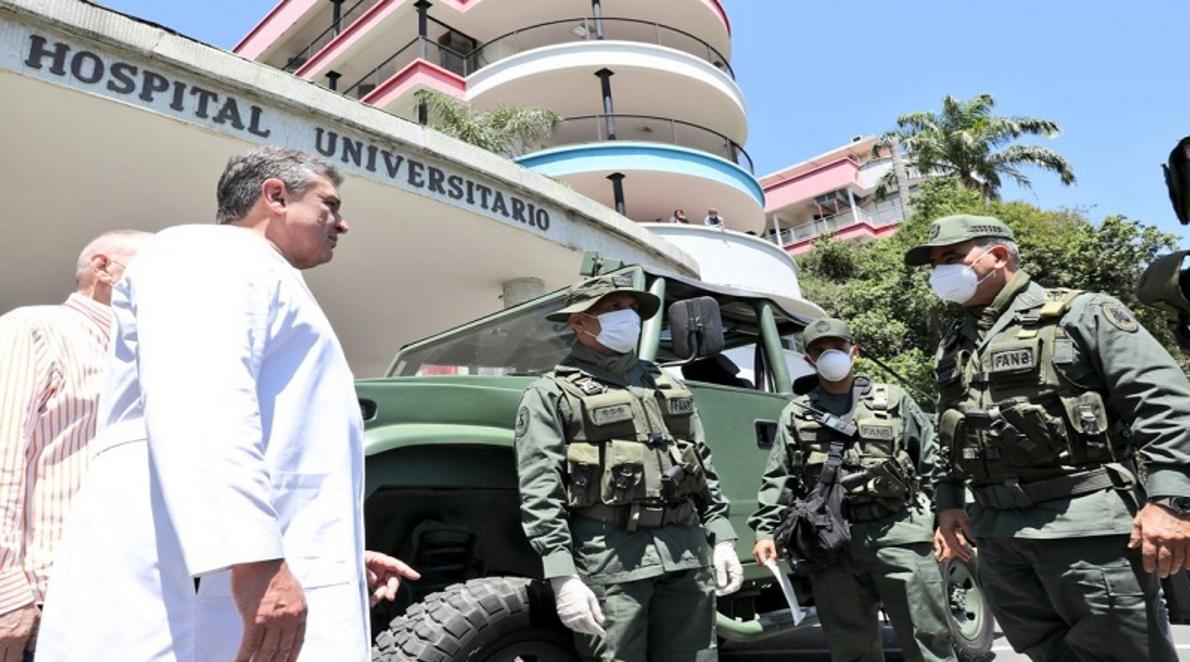 From the Hospital Clinico Universitario , in Caracas, where he confirmed this Saturday the optimal conditions for the care of eventual patients with coronavirus, he explained that President Maduro is at the forefront of this situation that is not only in Venezuela, it is a pandemic that puts at risk the health of the entire population of the planet.

He recalled that the Head of State decreed the health emergency on March 12 and this Friday night he signed the decree to confront and anticipate the danger posed by the coronavirus.

"It is not a game ... President Maduro gave a masterful lesson to assume responsibly and called on the People's Power to creatively join all preventive measures," he said.

He confirmed that the civic-military union and the national union abiding by the decisions and protection measures will allow to overcome the situation that in the rest of the world has caused deaths, victims and new cases.

"That is why we are here, together with a great will and spirituality to put ourselves at the forefront of the situation," he confirmed.

Padrino López announced that they will take other actions that will move the daily life of society: "The measures taken are for the common good of Venezuelans and will continue to be announced."




An employee of the municipality sprays disinfectant at central square of Athens, Greece, March 15, 2020. Greek authorities announced on Sunday the fourth fatality of COVID-19, according to Greek national news agency AMNA. (Xinhua/Marios Lolos)


"It will only take one disaster - To change life as we know it"