YEMENI GENOCIDE - OBAMA BIDEN CLINTON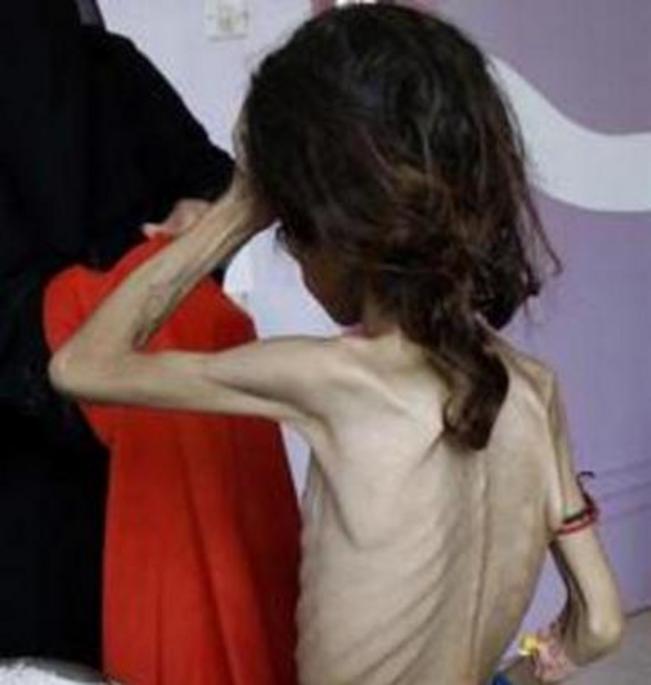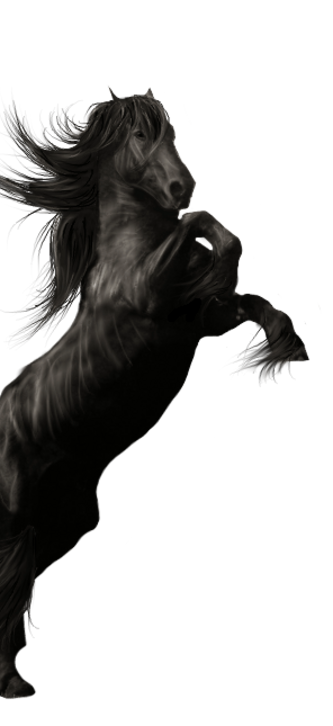 Independent Journalist And Film Makers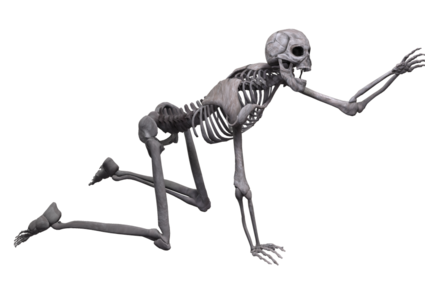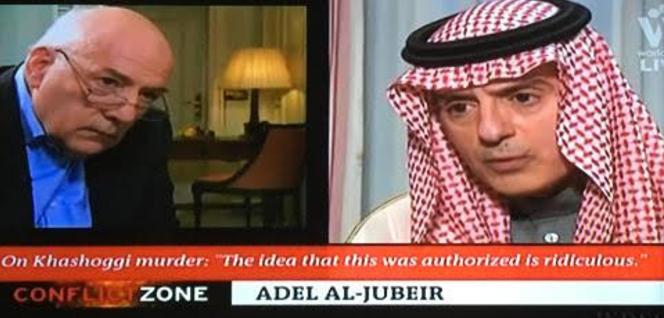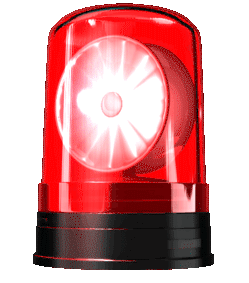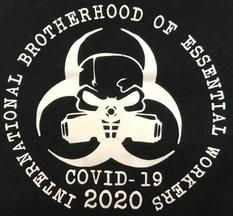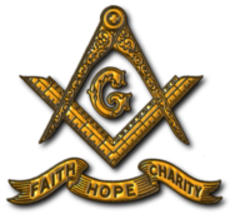 YEMENI GENOCIDE - OBAMA BIDEN CLINTON
TRUTH MATTERS - WE ARE 100% FREE OF ALL DARK MONEY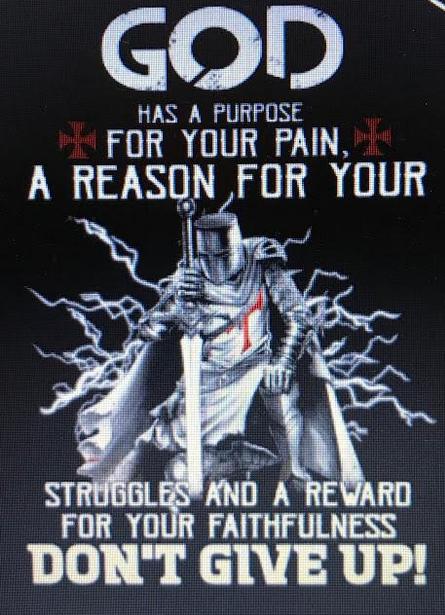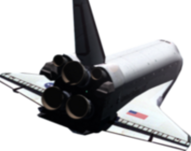 Yemeni Genocide
The people of Yemen have been subject to "numerous" possible war crimes in recent years including forced recruitment of children and sexual abuse in detention, UN-appointed senior rights experts said on Tuesday, in an appeal to the international community to do more to end the conflict.

At the launch of its second report into alleged violations committed in the Arabian Peninsula State, where the internationally recognized Government of President Abd Rabbu Mansour Hadi is fighting chiefly Houthi opposition forces, the Group of Eminent International and Regional Experts on Yemen insisted that there had been "a pervasive lack of accountability".

The parties to the conflict in Yemen – all the parties – are responsible for numerous violations - panel chair, Kamel Jenoubi

Both sides were responsible, the experts insisted, and assessments that many thousands of people had been killed "are likely to be a gross underestimate", expert Charles Garraway insisted.

"The parties to the conflict in Yemen – all the parties – are responsible for numerous violations of human rights, of international law and humanitarian law," said panel chair Kamel Jenoubi. "Some of these violations may constitute war crimes."

Describing what kind of daily terrors Yemenis had to face, Mr. Jenoubi noted that there was nowhere safe to hide in the war-torn country – a deliberate tactic by the warring sides.

"The missiles, the airstrikes, the snipers, (that) hit people going about their daily business, often without warning and in places where there's no active conflict," he said. "It gives the impression that there's nowhere in Yemen that you can call safe, or where you can hide."

460,000 cholera cases in first six months of 2019 Another war tactic outlined in the report is the targeting of health centres and services, which has had a devastating impact on a population verging on famine and brought low by some 460,000 cases of suspected cholera in the first half of the year alone.

"We've had incidents this year where the Coalition has struck an MSF (Médecins Sans Frontières) cholera treatment centre just prior to it opening for business, so taking that out of action for the year," said Ms. Parke. "And we've had both sides of the parties to the conflict actively impeding the delivery of cholera vaccines to the population of Yemen."

The panel, which was established in 2017 following a request by the Human Rights Council to the UN High Commissioner for Human Rights, also found further testimonies of other worrying practices by those fighting, including the forced recruitment of children.

Fighters recruit children 'by force' "The parties – all the parties – actively recruit children, including by force," Mr. Jenoubi said. "The parties to the conflict harass and threaten rights activists, journalists, human rights defenders, humanitarian workers, they impose restrictions on their work, that often cut off services provided to people in need."

Turning to the belligerents' decision to prevent Yemenis from importing much of the fuel, food and medicines they have needed in the past through key Red Sea ports like Hudaydah, Mr. Jenoubi likened the tactic to a siege and "attacks against things that are essential to the population's survival".

The population had been deprived of "food, water and medicine at a time of an unprecedented humanitarian crisis", he insisted, with more than 24 million people – 80 per cent of the population - dependent on humanitarian aid to survive.

Stop selling arms to warring sides, experts urge Highlighting the active involvement of other countries including a Saudi-led Coalition which has supported Yemeni Government forces since March 2014, the group of experts urged others States to stop selling arms that could be used in conflict.

"The Group of Experts have recommended that Third States prohibit the authorization of arms transfers and refrain from providing arms to parties to the conflict," expert Melissa Parke told journalists. "This is because of the prevailing risk that such arms will be used by parties to commit or facilitate serious violations of international humanitarian and human rights law."

Responding to a question about which countries were involved in selling arms to Yemen's belligerents, Charles Garraway replied that "certain States" were "well known to be supplying weapons; that includes the United States, that includes the United Kingdom and it includes France, to name but three. On the other side, it is reported that Iran may be supplying weapons to the Houthis."

The expert report is due to be presented to the Human Rights Council later this month.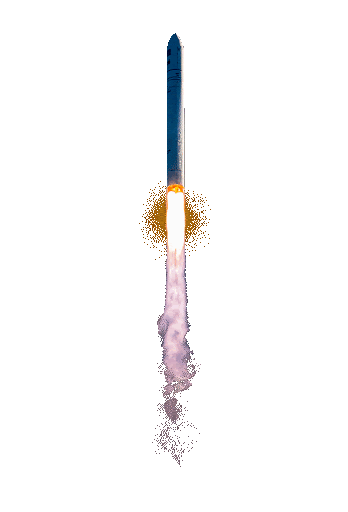 ​2/25/2021Type your paragraph here.
WAR CRIMES BIDEN IS AT IT AGAIN 2021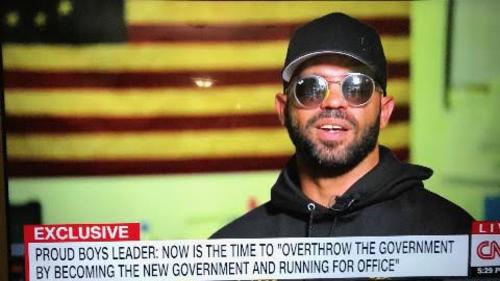 We are the Sons and Daughters Of The Revolution
We were the first to Report what happened to Jamal FACT!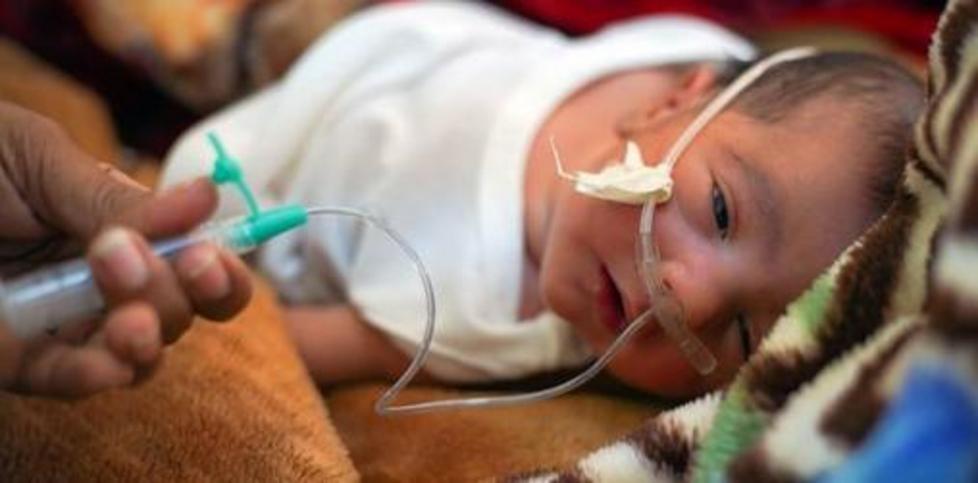 Keep Refreshing Your Browser To See Updates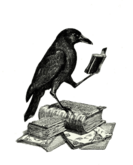 Proud Boys Leader Admits Working with FBI CNN Report
ALL SITE LINKS ARE ON OUR HOME PAGE _ CLICK ON RED BAR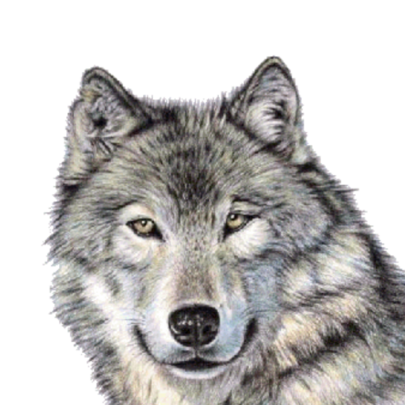 ​The American Opposition Party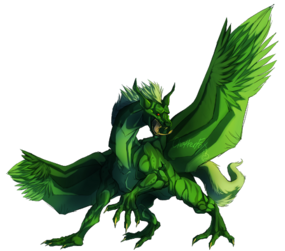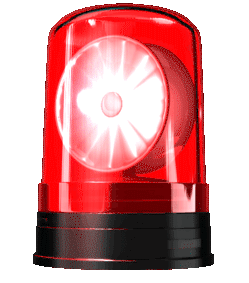 ​2021 Coming Soon Type your paragraph here.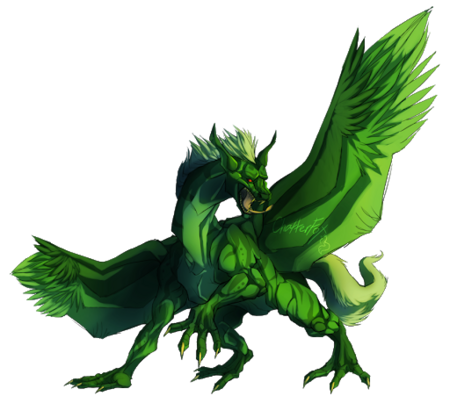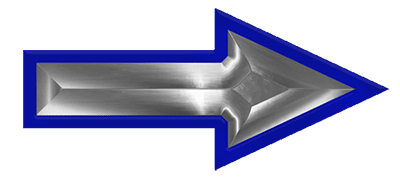 Fresh evidence of war crimes committed by all sides in Syrian conflict, probe finds

Hospitals, schools and homes have all been targeted during Syria's brutal and long-running conflict, said UN-appointed investigators, who on Tuesday condemned likely fresh war crimes committed by all parties.


In its latest report, the Commission of Inquiry on Syria highlighted the military campaign launched late last year in Idlib Governorate by pro-Government forces, to retake the last remaining areas under armed groups' control.

'Spreading terror'

The Commissioners also maintained that UN-designated terrorist group Hayat Tahrir al-Sham (HTS) indiscriminately shelled densely populated civilian areas, "spreading terror" in Government-held areas.

"It is completely abhorrent that, after more than nine years, civilians continue to be indiscriminately attacked, or even targeted, while going about their daily lives", said Commission Chair Paulo Pinheiro.

Bombarded while fleeing

"Children were shelled at school, parents were shelled at the market, patients were shelled at the hospital…entire families were bombarded even while fleeing", he continued. "What is clear from the military campaign is that pro-government forces and UN-designated terrorists flagrantly violated the laws of war and the rights of Syrian civilians."

Alongside the Russian air force, Syrian Government troops "carried out air and ground attacks which decimated civilian infrastructure, depopulated towns and villages", killing hundreds of women, men and children, said the commissioners, who report to the Human Rights Council in Geneva.

International law flouted

Numerous locations protected by international law in the country's northwest were destroyed in aerial and ground attacks, some involving cluster munitions, according to their report.

It details how from November 2019 to June this year, 52 attacks by all parties included 17 on hospitals and medical facilities; 14 on schools, 12 on homes and nine on markets.

If proven in court, such acts would amount to the war crimes of launching indiscriminate attacks, and deliberate attacks on protected objects, the investigators maintained.

Mass displacement

Beginning in the second half of December and mid-February, "widespread and indiscriminate" bombardment carried out by pro-government forces on Ma'arrat al-Nu'man and Ariha in Idlib governorate, as well as Atarib and Darat Azza in western Aleppo, led to mass displacement, according to the report.

Civilians had no choice but to flee, the Commissioners said, adding that this may amount to the crimes against humanity of forcible transfer, murder and other inhumane acts.

Detained, tortured, executed

When people fled, HTS terrorists pillaged their homes, the investigators continued, and "as battles waged, they detained, tortured, and executed civilians expressing dissenting opinions, including journalists".

Female media workers were doubly victimized, as the terrorist group continued to discriminate against women and girls, including by denying their freedom of movement.

"Women, men and children that we interviewed faced the ghastly choice of being bombarded or fleeing deeper into HTS-controlled areas where there are rampant abuses of human rights and extremely limited humanitarian assistance", said Commissioner Karen Koning AbuZayd. "The acts by HTS members amount to war crimes."

In an appeal for the nearly one million highly vulnerable civilians displaced by the conflict in Idlib governorate who now face added threat of COVID-19, Commissioner Hanny Megally urged all parties to the conflict to cease attacks on civilians and civilian objects.

"Now more than ever, civilians need sustained and unfettered access to humanitarian assistance which must neither be politicised by Member States nor instrumentalised by parties to the conflict. Pandemics know no borders, neither should life-saving aid," Mr. Megally said, while also urging Member States to pursue accountability for crimes outlined in the report.

The Commission's report is scheduled to be presented on 14 July to the Human Rights Council during its current 44th session.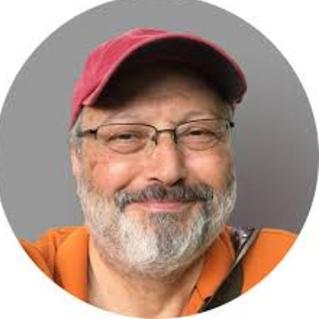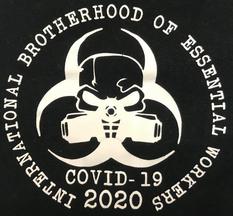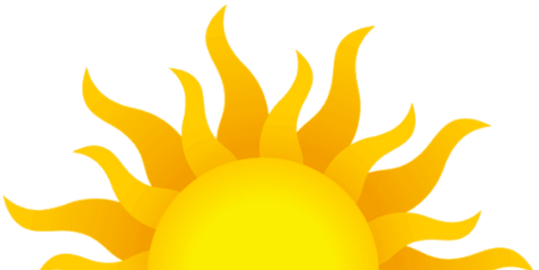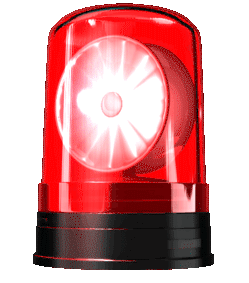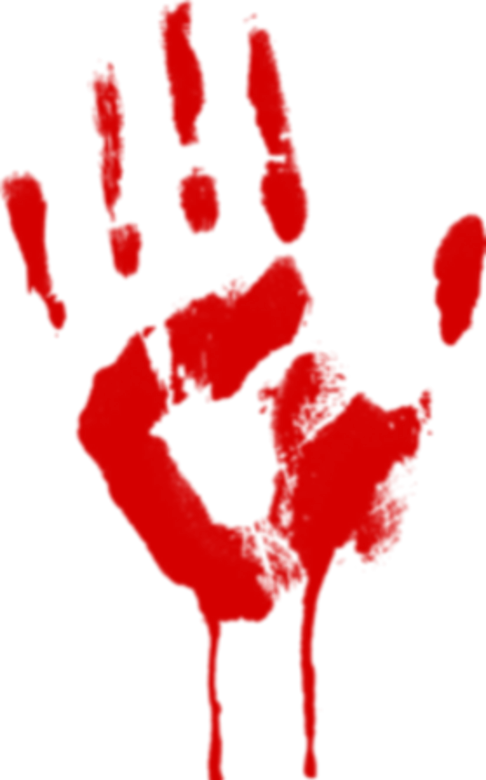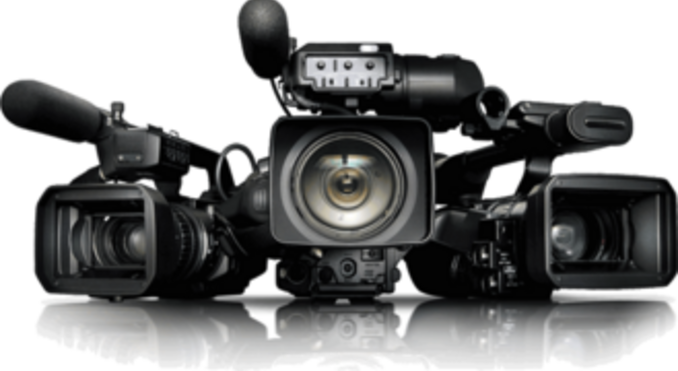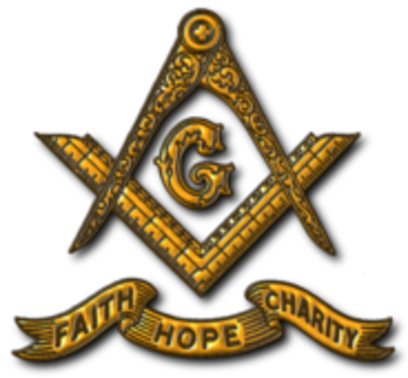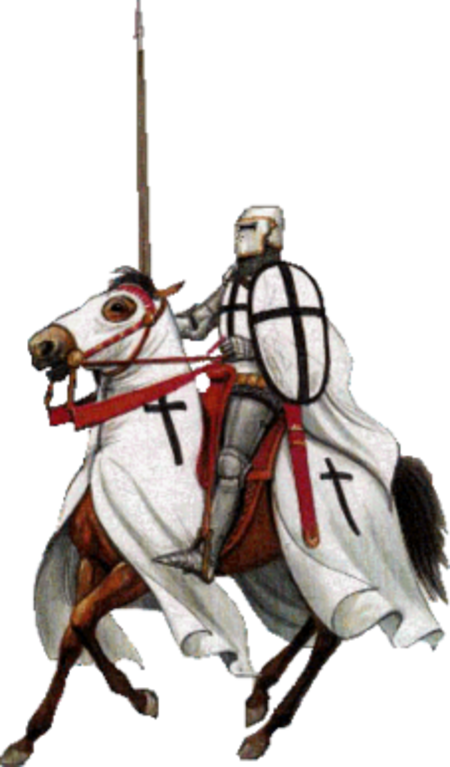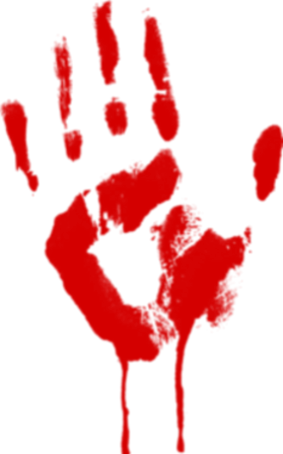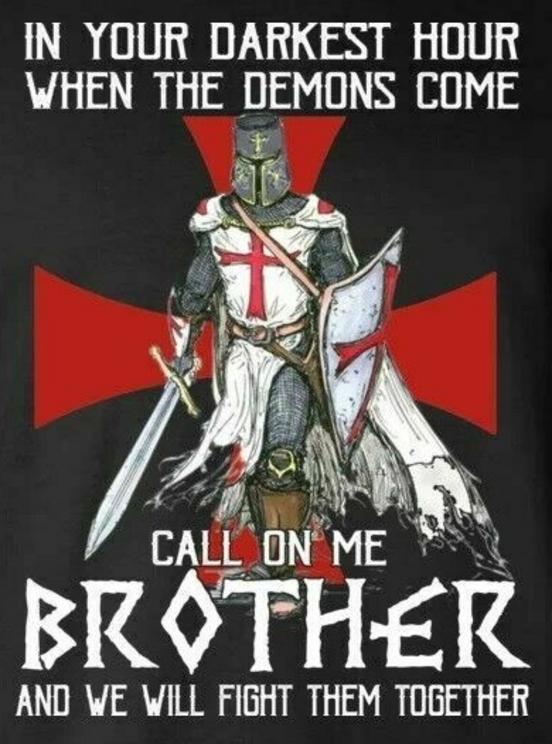 "...I have sworn upon the altar of god eternal hostility against every form of tyranny over the mind of man."

- Jefferson to Dr. Benjamin Rush, September 23, 1800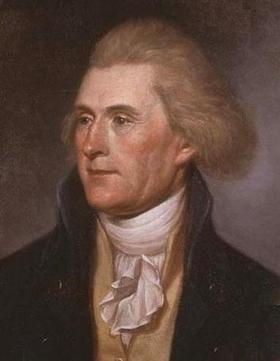 LINKS WILL ARE ACTIVE AND WILL GO LIVE IN 2021 Type your paragraph here.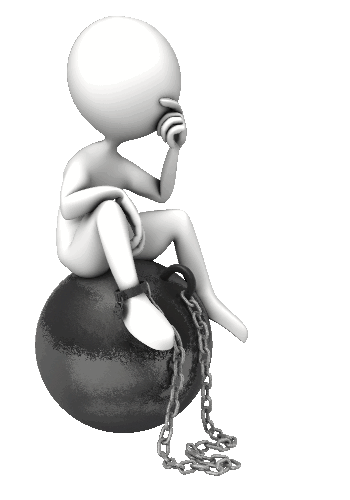 Copyright 2013. national gun association. All Rights Reserved.
COVID 19 Is Not The Ebola Virus
Just Like Ebola Covid 19 it is here to stay
OBAMA 2020 Lies In His Speech
CLICK RED BAR BELOW CDC EBOLA FACTS


History of Ebola Virus Disease

Emergence of Ebola in Humans

Ebola virus disease (EVD), one of the deadliest viral diseases, was discovered in 1976 when two consecutive outbreaks of fatal hemorrhagic fever occurred in different parts of Central Africa. The first outbreak occurred in the Democratic Republic of Congo (formerly Zaire) in a village near the Ebola River, which gave the virus its name. The second outbreak occurred in what is now South Sudan, approximately 500 miles (850 km) away.

Initially, public health officials assumed these outbreaks were a single event associated with an infected person who traveled between the two locations. However, scientists later discovered that the two outbreaks were caused by two genetically distinct viruses: Zaire ebolavirus and Sudan ebolavirus. After this discovery, scientists concluded that the virus came from two different sources and spread independently to people in each of the affected areas.

Viral and epidemiologic data suggest that Ebola virus existed long before these recorded outbreaks occurred. Factors like population growth, encroachment into forested areas, and direct interaction with wildlife (such as bushmeat consumption) may have contributed to the spread of the Ebola virus.

Identifying a Host

Following the discovery of the virus, scientists studied thousands of animals, insects, and plants in search of its source (called reservoir among virologists, people who study viruses). Gorillas, chimpanzees, and other mammals may be implicated when the first cases of an EVD outbreak in people occur. However, they – like people – are "dead-end" hosts, meaning the organism dies following the infection and does not survive and spread the virus to other animals. Like other viruses of its kind, it is possible that the reservoir host animal of Ebola virus does not experience acute illness despite the virus being present in its organs, tissues, and blood. Thus, the virus is likely maintained in the environment by spreading from host to host or through intermediate hosts or vectors.

African fruit bats are likely involved in the spread of Ebola virus and may even be the source animal (reservoir host). Scientists continue to search for conclusive evidence of the bat's role in transmission of Ebola. 1 The most recent Ebola virus to be detected, Bombali virus, was identified in samples from bats collected in Sierra Leone.2

History of Ebola Outbreaks

Since its discovery in 1976, the majority of cases and outbreaks of Ebola Virus Disease have occurred in Africa. The 2014-2016 Ebola outbreak in West Africa began in a rural setting of southeastern Guinea, spread to urban areas and across borders within weeks, and became a global epidemic within months.

Ebola Hemorrhagic Fever Distribution Map Understanding Pathways of Transmission

The use of contaminated needles and syringes during the earliest outbreaks enabled transmission and amplification of Ebola virus. During the first outbreak in Zaire (now Democratic Republic of Congo – DRC), nurses in the Yambuku mission hospital reportedly used five syringes for 300 to 600 patients a day. Close contact with infected blood, reuse of contaminated needles, and improper nursing techniques were the source for much of the human-to-human transmission during early Ebola outbreaks.3

In 1989, Reston ebolavirus was discovered in research monkeys imported from the Philippines into the U.S. Later, scientists confirmed that the virus spread throughout the monkey population through droplets in the air (aerosolized transmission) in the facility. However, such airborne transmission is not proven to be a significant factor in human outbreaks of Ebola.4 The discovery of the Reston virus in these monkeys from the Philippines revealed that Ebola was no longer confined to African settings, but was present in Asia as well.

By the 1994 Cote d'Ivoire outbreak, scientists and public health officials had a better understanding of how Ebola virus spreads and progress was made to reduce transmission through the use of face masks, gloves and gowns for healthcare personnel. In addition, the use of disposable equipment, such as needles, was introduced.

During the 1995 Kikwit, Zaire (now DRC) outbreak, the international public health community played a strong role, as it was now widely agreed that containment and control of Ebola virus were paramount in ending outbreaks. The local community was educated on how the disease spreads; the hospital was properly staffed and stocked with necessary equipment; and healthcare personnel was trained on disease reporting, patient case identification, and methods for reducing transmission in the healthcare setting.5

In the 2014-2015 Ebola outbreak in West Africa, healthcare workers represented only 3.9% of all confirmed and probable cases of EVD in Sierra Leone, Liberia, and Guinea combined.6 In comparison, healthcare workers accounted for 25% of all infections during the 1995 outbreak in Kikwit.7 During the 2014-2015 West Africa outbreak, the majority of transmission events were between family members (74%). Direct contact with the bodies of those who died from EVD proved to be one of the most dangerous – and effective – methods of transmission. Changes in behaviors related to mourning and burial, along with the adoption of safe burial practices, were critical in controlling that epidemic.8

References

1 Baseler L., Chertow D, et. Al. The Pathogenesis of Ebola Virus Disease. Annu. Rev. Pathol. Mech. Dis. 2017. 12:387–418.

2 Goldstein T. et al. The discovery of Bombali virus adds further support for bats as hosts of ebolavirusesExternal. Nature Microbiology. 2018 Aug 27. [Epub ahead of print]

3 Amundsen, S. Historical Analysis of the Ebola Virus: Prospective Implications for Primary Care Nursing Today. Clinical Excellence for Nurse Practitioners. Vol 2. No 6. 1998. 343-351.

4 Baseler L., Chertow D, et. Al. The Pathogenesis of Ebola Virus Disease. Annu. Rev. Pathol. Mech. Dis. 2017. 12:387–418.

5 Amundsen, S. Historical Analysis of the Ebola Virus: Prospective Implications for Primary Care Nursing Today. Clinical Excellence for Nurse Practitioners. Vol 2. No 6. 1998. 343-351.

6 WHO. Health worker Ebola infections in Guinea, Liberia and Sierra Leone: A Preliminary Report 21 May 2015. Accessed June 20, 2017. http://www.who.int/hrh/documents/21may2015_web_final.pdf

7 Khan A. et al. The Reemergence of Ebola Hemorrhagic Fever, Democratic Republic of the Congo, 1995. J Infect Dis (1999) 179 (Suppl 1): S76-86.

8 Baseler L., Chertow D, et. Al. The Pathogenesis of Ebola Virus Disease. Annu. Rev. Pathol. Mech. Dis. 2017. 12:387–418.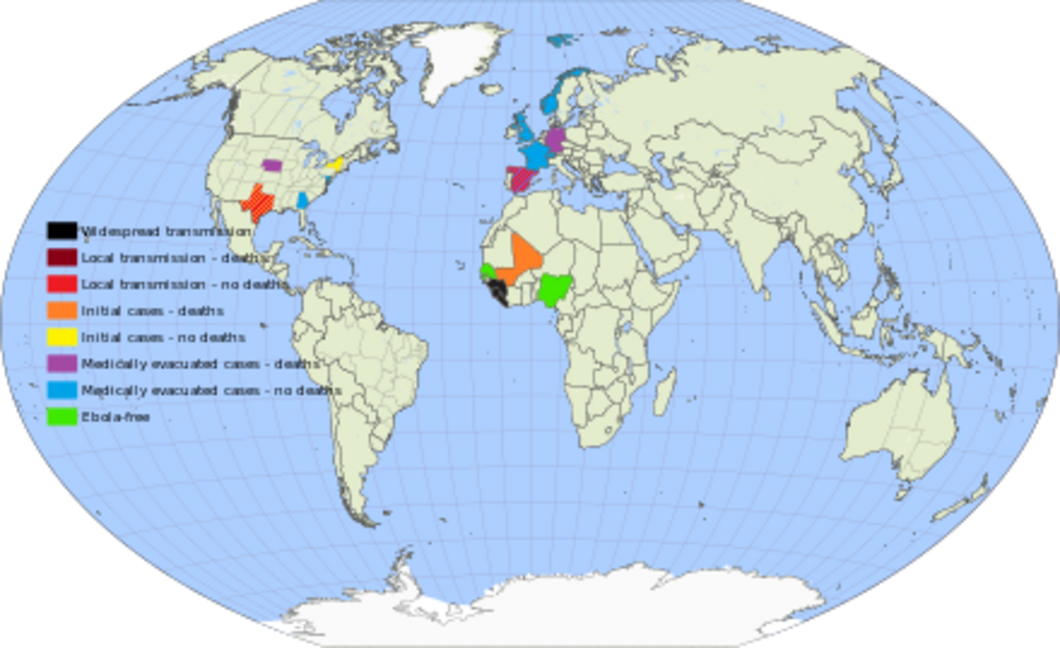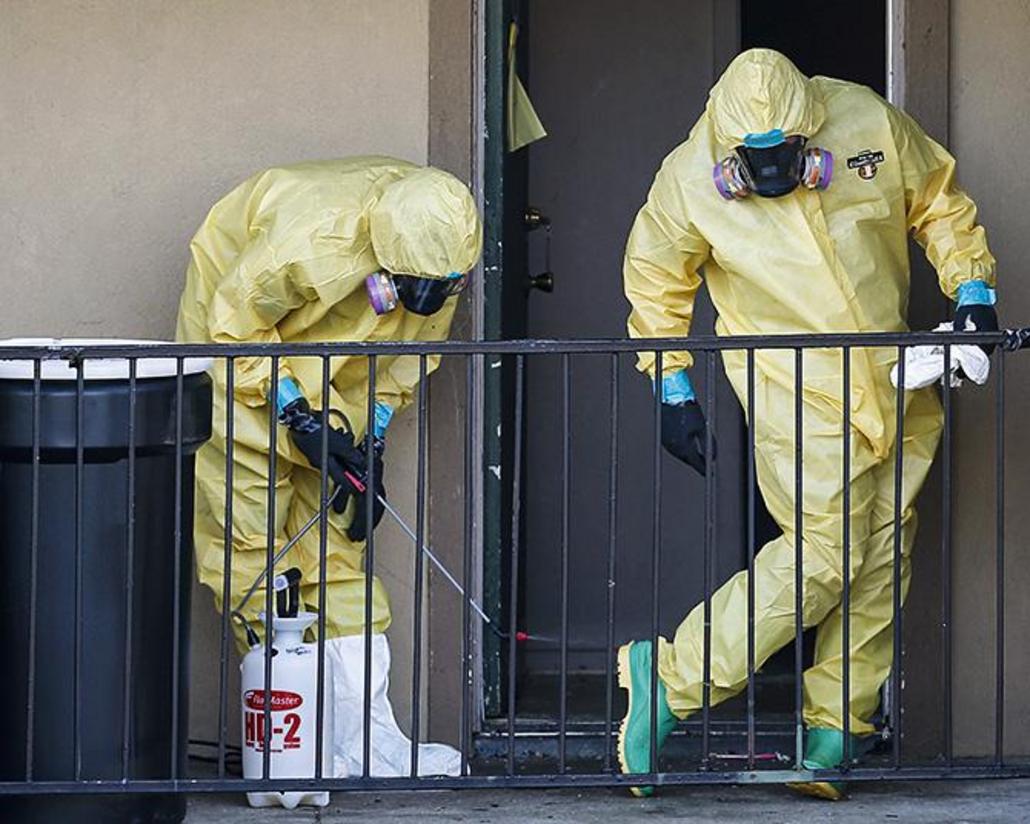 CHECK CDC WEBSITE - FACTS


A total of 28,616 cases of EVD and 11,310 deaths were reported in Guinea, Liberia, and Sierra Leone. There were an additional 36 cases and 15 deaths that occurred when the outbreak spread outside of these three countries.
OBAMA 2020 Lies In His Speech
DEM'S WERE TO BUSY FLIP'IN THEIR GUMS TO PAY ATTENTION TO

OUR WARNINGS OVER THIS VIRUS
​Kamala Harris States they are going to - Stop Covid 19 - More Lies
CNN REPORTED ON THIS AS WELL OBAMA IS FULL OF SHIT
"We Kept Ebola Off Our Shores" - More Lies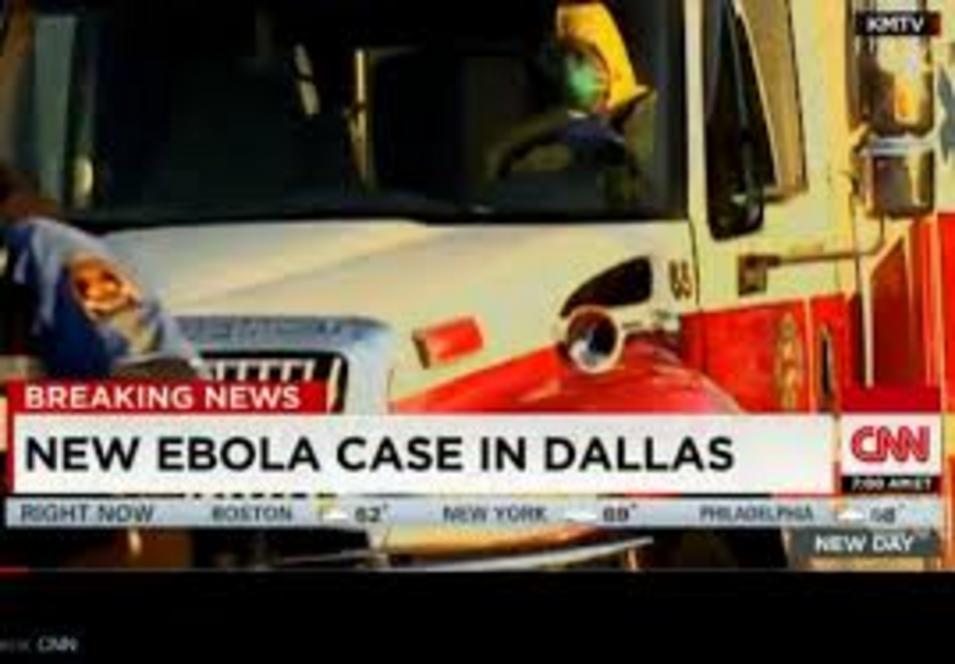 "We Kept Ebola Off Our Shores" - More Lies


2014-2016 Ebola Outbreak in West Africa On This Page Summary Ebola in the United States CDC Response Impact Current Guidance

The 2014-2016 Ebola outbreak in West Africa has ended. Visit the Ebola Outbreak section for information on current Ebola outbreaks.

On March 23, 2014, the World Health Organization (WHO) reported cases of Ebola Virus Disease (EVD) in the forested rural region of southeastern Guinea. The identification of these early cases marked the beginning of the West Africa Ebola epidemic, the largest in history.

Summary

The initial case, or index patient, was reported in December 2013. An 18-month-old boy from a small village in Guinea is believed to have been infected by bats. After five additional cases of fatal diarrhea occurred in that area, an official medical alert was issued on January 24, 2014, to the district health officials. The Ebola virus soon spread to Guinea's capital city of Conakry, and on March 13, 2014, the Ministry of Health in Guinea issued an alert for an unidentified illness. Shortly after, the Pasteur Institute in France confirmed the illness as EVD caused by Zaire ebolavirus. On March 23, 2014, with 49 confirmed cases and 29 deaths, the WHO officially declared an outbreak of EVD.

Weak surveillance systems and poor public health infrastructure contributed to the difficulty surrounding the containment of this outbreak and it quickly spread to Guinea's bordering countries, Liberia and Sierra Leone. By July 2014, the outbreak spread to the capitals of all three countries. This was the first time EVD extended out from more isolated, rural areas and into densely populated urban centers, providing an unprecedented opportunity for transmission.

On August 8, 2014, WHO declared the deteriorating situation in West Africa a Public Health Emergency of International Concern (PHEIC), which is designated only for events with a risk of potential international spread or that require a coordinated international response. Over the duration of the epidemic, EVD spread to seven more countries: Italy, Mali, Nigeria, Senegal, Spain, the United Kingdom, and the United States. Later secondary infection, mainly in a healthcare setting, occurred in Italy, Mali, Nigeria, and the United States.

The scope of this outbreak, both in terms of cases and geography, can be attributed to the unprecedented circulation of EVD into crowded urban areas, increased mobilization across borders, and conflicts between key infection control practices and prevailing cultural and traditional practices in West Africa. Engaging local leaders in prevention programs and messaging, along with careful policy implementation at the national and global level, helped to eventually contain the spread of the virus and put an end to this outbreak.

Liberia was first declared Ebola-free in May 2015. Additional cases were found and treated, and the country was again declared Ebola-free in September 2015. More cases were discovered in November 2015. On January 14, 2016, Liberia again announced it was Ebola-free; however, cases were detected in March and April of 2016, and Liberia made its final declaration on June 1, 2016.

After an initial declaration in November 2015, Sierra Leone announced a new case of EVD in January 2016 and declared it was Ebola-free on March 17, 2016. In Guinea, the first end of outbreak declaration was in December 2015, but additional cases were discovered in March and April of 2016. Guinea was finally declared Ebola-free in June 2016. [1] Two and a half years after the first case was discovered, the outbreak ended with more than 28,600 cases and 11,325 deaths.

Ebola in the United States

Overall, eleven people were treated for Ebola in the United States during the 2014-2016 epidemic. On September 30, 2014, CDC confirmed the first travel-associated case of EVD diagnosed in the United States in a man who traveled from West Africa to Dallas, Texas. The patient (the index case) died on October 8, 2014. Two healthcare workers who cared for him in Dallas tested positive for EVD. Both recovered.

On October 23, 2014, a medical aid worker who had volunteered in Guinea was hospitalized in New York City with suspected EVD. The diagnosis was confirmed by the CDC the next day. The patient recovered.

Seven other people were cared for in the United States after they were exposed to the virus and became ill while in West Africa, the majority of whom were medical workers. They were transported by chartered aircraft from West Africa to hospitals in the United States. Six of these patients recovered, one died.[2]

CDC Response

CDC activated its Emergency Operations Center in July 2014 to help coordinate technical assistance and disease control activities with partners. CDC personnel deployed to West Africa to assist with response efforts, including surveillance, contact tracing, data management, laboratory testing, and health education. CDC staff also provided support with logistics, staffing, communication, analytics, and management.

To prevent cross-border transmission, travelers leaving West Africa were screened at airports. Exit screening helped identify those at risk for EVD and prevent the spread of the disease to other countries. The United States also implemented enhanced entry screening for travelers coming from Guinea, Liberia, Sierra Leone, and Mali by routing them to designated airports better able to assess travelers for risk.[3]

During the height of the response, CDC trained 24,655 healthcare workers in West Africa on infection prevention and control practices.[4] In the United States, more than 6,500 people were trained during live training events throughout the response. In addition, laboratory capacity was expanded in Guinea, Liberia, and Sierra Leone with 24 laboratories able to test for Ebola virus by the end of 2015.[5]

Impact

On March 29, 2016, the WHO lifted the PHEIC status on West Africa's Ebola situation. The impact this epidemic had on the world, and particularly West Africa, is significant. A total of 28,616 cases of EVD and 11,310 deaths were reported in Guinea, Liberia, and Sierra Leone. There were an additional 36 cases and 15 deaths that occurred when the outbreak spread outside of these three countries. The table below shows the distribution of cases and deaths in countries with widespread transmission and countries affected by the epidemic.

* While there were 11 patients with EVD in total treated in the United States, only four patients became ill after they arrived in the United States, either after exposure in West Africa or in a healthcare setting.

Graphs of reported cases, called epidemic curves, show the rate (incidence) of new, probable, and confirmed cases over the duration of the outbreak in the three West African countries with widespread transmission, Guinea, Liberia, and Sierra Leone.

Healthcare workers caring for patients with EVD were among those at highest risk for contracting the disease. During the epidemic, Liberia lost 8% of its doctors, nurses, and midwives to EVD.[6] In addition to the devastating effects on the healthcare workforce in Guinea, Liberia, and Sierra Leone, the Ebola epidemic severely impacted the provision of healthcare services and caused setbacks in the treatment and control of HIV, tuberculosis, measles, and malaria in these countries.[7]

The epidemic also had a great impact on children. Nearly 20% of all EVD cases occurred in children under 15 years of age, and an estimated 30,000 children became orphans during this epidemic. As funding and logistics previously dedicated to child vaccination campaigns were redirected to Ebola response or postponed to avoid public gatherings, routine immunizations decreased by 30%, further putting children at risk of getting vaccine-preventable diseases.[8], [9]

The epidemic has been estimated to cost a total of $4.3 billion USD.[10] Investments in Guinea, Liberia, and Sierra Leone dramatically decreased. Similarly, the countries experienced a substantial loss in private sector growth, decline in agricultural production leading to concerns about food security, and a decrease in cross-border trade as restrictions on movements, goods, and services increased.[11], [12], [13]

Current Guidance While the spread of EVD in West Africa has been controlled, additional cases may continue to occur from time to time. However, because of ongoing surveillance and strengthened response capabilities, the affected countries now have the experience and tools to rapidly identify cases and limit the spread of the disease.

CDC no longer recommends that U.S. residents avoid nonessential travel to Guinea, Liberia, or Sierra Leone. Although there is believed to be no risk of EVD to travelers in these countries, travelers should, as usual, avoid contact with sick people, dead bodies, or blood and body fluids.

References [1] Kaner J, Schaak S. Understanding Ebola: the 2014 Epidemic [PDF – 486KB]external icon. Globalization and Health (2016) 12:53.

[2] Bell BP, Damon IK, Jernigan DB et al. Overview, Control Strategies, and Lessons Learned in the CDC Response to the 2014–2016 Ebola Epidemic. Morbidity and Mortality Weekly Report. 2016;65(3):4-11.

[3] CDC – Division of Global Migration and Quarantine – International Border Team.

[4] CDC – International Infection Control Team.

[5] 2015. Ebola labs testing in infected African countries.external icon February 20. Accessed January 20, 2016.

[6] David K Evansa, Markus Goldstein, Anna Popova. 2015. "Health-care worker mortality and the legacy of the Ebola epidemicexternal icon." The Lancet Global Health 3 (8): e439–e440. Accessed December 22, 2015. doi:10.1016/S2214-109X(15)00065-0.

[7] Parpia, A. S., Ndeffo-Mbah, M. L., Wenzel, N. S., & Galvani, A. P. (2016). Effects of Response to 2014–2015 Ebola Outbreak on Deaths from Malaria, HIV/AIDS, and Tuberculosis, West Africaexternal icon. Emerging Infectious Diseases, 22(3), 433-441.

[8] UNDP. 2014. "Assessing the socio-economic impacts of Ebola Virus Disease in Guinea, Liberia and Sierra Leone: The Road to Recovery" pdf icon[PDF – 1.8MB]external icon Accessed December 22, 2015.

[9] Kaner J, Schaak S. Understanding Ebola: the 2014 Epidemic [PDF – 486KB]external icon. Globalization and Health (2016) 12:53.

[10] Wright S, Hanna L, Malifert M. A wake-up call: lessons from Ebola for the World Health Systems pdf icon[PDF – 1.73MB]external icon. Save the children. 2015.

[11] The World Bank. 2015. Summary on the Ebola Recovery Plan: Sierra Leoneexternal icon. April 15. Accessed January 20, 2016.

[12] The World Bank. 2015. Summary on the Ebola Recovery Plan: Guineaexternal icon. April 16. Accessed January 20, 2016.

[13] The World Bank. 2015. Summary on the Ebola Recovery Plan: Liberia – Economic Stabilization and Recovery Plan (ESRP)external icon. April 15. Accessed January 20, 2016.